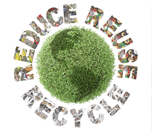 Living the good life

Many of us are now trying to do our bit for the environment, but it seems there's always so much more we can do to look after the world God created. Need inspiration? Sharon Barnard meets two ethically-minded women who are each on a unique mission to reduce, reuse and recycle!

'It's about living out what you believe'

Pamela Dowling, an Applied Theology student at Redcliffe College, admits to being "very green". She runs her car on recycled chip oil and grows her own veg on land surrounding the cottage she shares with her husband and seven-year-old daughter in the Forest of Dean. They also provide emergency accommodation for homeless teenagers through the charity Nightstop and help their local church by offering a room to a woman who suffers from bipolar disorder.

"We believe that God has blessed us with a beautiful little cottage and we want to use it as much as possible, so every room is used," says Pamela. "We've normally got a teen with us every weekend so we have a busy house, but God gives us the strength to cope and enjoy it. Fortunately, we have a lot of space around us so there is always time for privacy amid the trees or fields."

Pamela hopes that she will one day live out her dream to run a place where Christians who are suffering with depression can come and be replenished. "I can see myself and our family running a retreat, with 'grow your own veggies', good seminars where people can come and be inspired, Christian counselling and a totally holistic approach to wholeness. My time at Redcliffe has firmed up my views on mission and I can see God inspiring me to take hold of this vision."

Before becoming a student, Pamela used to make all her own soaps and hand cream from olive oil, coconut oil, palm oil, essential oils and colourings, but now she's up to eyes in essays, she no longer has the time. "Fortunately I stock piled enough to see me through until the end of my course."

It seems even the less than fragrant waste chip oil has a use too – though that's just for keeping the car engine turning. "I asked the college what they did with their waste, then I took it home to give to my husband to sort out. He's very resourceful," says Pamela. "The only adjustment is having to explain to people why it smells of chips every time you open the car door! The exhaust fumes remind me of the local chippy."

But while there is clearly fun and creativity to be had in living a greener kind of life, Pamela has found that it often requires a great deal of effort in areas where you have to make a choice – whether it's shopping for food and cosmetics or choosing where you take a holiday and how you get there.

"It's hard work having a conscience and being aware of your 'footprint' every time you make a choice," admits Pamela. "I'm not perfect; many times I make a bad choice because it's more convenient, or life is too short to fuss, but God loves me even though I mess up.

"If I was a preacher, I would say that the issue is not whether a Christian is green, it's how seriously they live out their beliefs. I find resident hypocrites in churches where people recycle the Sunday morning coffee cups, but then drive away in their oversized cars, breaking the speed limit along the way.

"I don't understand why people are so enthusiastic to go green, yet don't turn up at the regular prayer meeting or the evening service. Maybe the green issue is another opportunity for people to turn to God - it's another evangelistic tool."

'We want to link people across the world'

Jo Passmore and her colleague Matt Argyle co-founded www.efreeko.co.uk, an online community which enables its members across the UK to pass on unwanted items to others who need them. She also works part-time as a computer programmer/analyst at the University of Chichester and as a freelance web programmer/designer. She lives in Bognor Regis with her two young children.

Jo used to think she wasn't a green kind of person, but now realises that perhaps she is after all. "I have done things in the past like using 'real' nappies on both of my children to try and save the amount of disposables ending up in landfill and I like to recycle as much as possible."

If that isn't qualification enough, she's also interested in finding out ways of producing renewable energy for her home. And now there's the website which allows its members to recycle the stuff they no longer want by passing it on to others who really need it.

"We came up with the idea after we joined the freecycle community," explains Jo. "We were impressed by the generosity and community spirit of those in our local group, but were also aware of how difficult it became constantly arranging to pick items up. So we thought there was a place for a free eBay-type site where people could list things they had to give away and others could ask for them, but then, if they chose, they could pay for the item to be posted to them. This also allows for a much larger database of items available to a much larger audience."

The most common items on the site are children's clothes, toys, books and cds – things that can be posted easily. "Some of the more unusual items include a car, a caravan, a scooter and a collection of 60s records. They got snapped up fast, I can tell you!"

When the site went live in 2006, there was a flurry of new members, then a lull, but now new members are coming on board daily. "We get around 300 unique visitors a day and have currently recycled 1,200 items," says Jo. "As it grows, obviously the more effective it will become, so we do expect growth to escalate."

The site has also been well-received by environmentalists and Christians alike. "We have been impressed by how many individuals and organisations have taken the site to heart and helped us to promote it. We have links to the site from council environmental pages up and down the country. And churches have included us on their websites and in their newsletters. One vicar even included our site in his Sunday sermon!

"Some individuals have worked really hard on our behalf; some of them friends keen to help, but others have just been keen to promote the site by delivering leaflets, or just listing items regularly. All of this has been invaluable and constantly inspires and surprises us.

And the future looks rosy too. "We have a couple of promised TV appearances so that might be the start of another growth spurt, " says Jo, "and we are planning some new features on the site to bring it in line with new standards of web design.

"We have always intended to launch the site in other countries, probably the US. With tools such as Facebook, you really could spread the word about efreeko internationally. Just imagine finding a book you have always wanted and receiving it from the other side of the world. That's always been our long term goal - to build an international database of free items."


Go green, feel better

It's not just the environment that benefits from your efforts – you will too, say Friends of the Earth. Here's six ways to make life better!

Get fit and cut car pollution
Regular exercise can reduce heart disease and provide protection from strokes, diabetes and cancer. Walking doesn't cost a penny and gets you in touch with the great outdoors. Ditch the car and you'll be helping to cut back on carbon dioxide emissions. Road transport is responsible for around a fifth of UK Co2 emissions.

Eat well and buy organic
Say no to fast foods and superstores, and yes to tasty organic and local produce. Food from farmers markets or grocers helps the local economy. The average meal travels 1,000 miles before it reaches your plate.

Reduce stress and pesticides
Take up gardening. It's good exercise and a great stress buster - and growing your own fruit and veg will save you money. Composting minimises landfill waste and recycles it back into the earth. The garden is one place where you can make a small but real difference. No pesticides, no wasteful packaging and no food miles.

Take a holiday at home and reduce air pollution
Britain is a green and pleasant land, so why not get to know it better and take that much-needed break nearer home? All those cheap flights abroad are costing the planet. Just one return flight from London to Miami releases the same amount of Co2 as the average family car does in a year.

Save money and conserve energy
Small changes in your lifestyle can make a real difference to the health of the planet and your pocket. Insulate your home, fit energy efficient lightbulbs, lower your thermostat, switch to renewable energy and turn off your lights and appliances when you're not using them.

Simplify your life and recycle
Getting more than one use out of something not only saves you money but is also hugely satisfying. Half of electrical good left at dumps work or require only basic repairs, so think before you chuck. Give and buy from charity shops and check out flea markets and vintage clothing shops. Help stop the planet going to waste by recycling and reusing what you already have.

For more advice and ideas . . .

* Call Friends of the Earth on 020 7490 1555 or visit www.foe.co.uk
* Contact Christian Ecology Link - a multi-denominational UK Christian organisation for people concerned about the environment. Call 01524 36241 or visit www.christian-ecology.org.uk
* Read Poor No More, by Peter Grant (Monarch ISBN 978 1 85424 840 4 £8.99) A practical book encouraging Christians to assess their lifestyles and make changes that will help to reduce poverty, safeguard the environment and promote human rights.