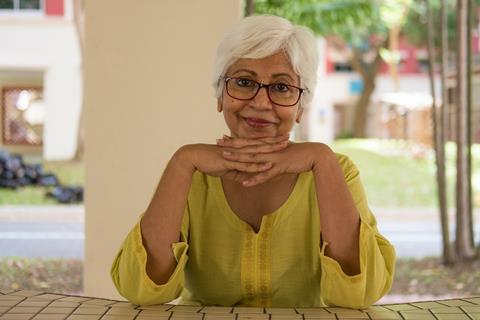 Pray, pray, pray and then pray some more
(With the risk you will be called sanctimonious)
The Bible advises us to pray without ceasing (Ephesians 6:18). Over the 43 years that I have been a Christian I can't think of anything else which has helped me stay on that narrow path which I have committed myself to. I have seen many miracles through prayer. The rain stopped after a mudslide, my dead baby was raised to life, and many people I know have come to know the Lord Jesus. Pray.
Always leave room for the third option
In the story of Shadrach, Meshach and Abednego there seemed to be two options. Either bow down to Nebuchadnezzar's gods or burn in the furnace. But God had other plans. He sent the fourth person into the furnace to help them. This was not an answer we could have imagined. After writing my historical novel and spending valuable time waiting for the rejection letters, I explored other options and decided to self-publish using Amazon's Kindle Direct Publishing. That was not an option I had in mind when I started writing but it works for me now. Allow the Holy Spirit to work through you with new ideas.
Don't let age be a hindrance
(But remember it may take longer to get out of bed these days)
God can use people of any age. David was a shepherd boy and Moses was an old man. I have been guilty of dismissing younger people because I thought they didn't know as much as me. How wrong I was! My daughter-in-law is teaching me how to use Instagram and after a bereavement I received an encouraging message from a 15-year-old in our church.
Embrace change, don't resist it
We've all had to adjust our routines and lifestyles as a result of the COVID-19 lockdown. Some may have resented the intrusion into our lives. I've made some new friends on the Internet as a result of the lockdown. Also I've attended the mid-week Bible study and fellowship group more regularly, as I can stay home and tune in through Zoom.
Discard what you don't need. Don't hoard it
(Especially toilet rolls)
This was the lesson the Israelites had to learn concerning the manna sent from heaven. It had to be either eaten or discarded. It teaches us that each morning is a new beginning. Leave behind what is past. Recently my husband and I moved into an old cottage, which is in need of mega renovations. In the garden there are a lot of plants, which have reproduced exponentially. I can't use them all and have had to learn to discard them. It is the same with our spiritual lives. Things which have worked in the past, may not necessarily be useful for the present or the future.
Don't set anything in concrete
(Except garden sculptures)
Our ideas develop over time. Whatever it is, especially in Christian projects, we must be flexible. I have led more than 20 Alpha courses and each one has been different. Of course we have had a rough structure based on the original format, but the detail had to be adapted to our circumstances as we prayed about it. The structure of every project must be flexible to incorporate the ideas the Holy Spirit will bless you with.
Read more from Rosalie at rosalieweller.com
Photo by BBH Singapore on Unsplash