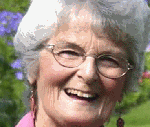 Join us for a special FREE event
All That We Are – CRE, Sandown Park, Esher, Surrey – Wednesday 15 May 11am-3pm
A day for Christian women to explore their identity and creativity
Following the success of our women's conference at the Christian Resources Exhibition last year, Woman Alive and Bible Reading Fellowship are once again hosting a special one day event at this year's exhibition in May.
We'll be hearing from Jennifer Rees Larcombe (right) and Amy Boucher Pye about finding our identity in Christ and discovering our calling, and we'll be exploring our creativity through a choice of workshops.
There will be worship led by Sue Mills and a goody bag for those who book in advance.
Once again, the event is free and will be held in Tingle Creek at Sandown Racecourse in Esher, Surrey from 11am-3pm.
We hope to see you there!
WORKSHOPS
Prayer ministry
Keeping a spiritual journal
Finding and developing your personal style
Creating a seasonal flower arrangement
Exploring faith through Messy Crafts
Getting the most from your devotionals
OUR SPEAKERS
+ Jennifer Rees Larcombe will explore how God leads us and equips us in our work for him, and leads a prayer ministry workshop
+ Amy Boucher Pye looks ats how we live out our identity as a daughter of God and also leads a workshop on keeping a spiritual journal
+ Lifestyle consultant Sharon Eason leads our workshop on finding your personal style
+ Catherine Butcher, editor of BRF's Day by Day with God tackles getting the most from your devotionals
+ Worship leader and speaker Sue Mills will lead our music and worship
PROGRAMME
11am Welcome
11.05 Speaker: Jennifer Rees Larcombe
11.45 Break
12 noon Workshops
12.45 Worship
1pm Lunch
1.30 Speaker: Amy Boucher Pye
2pm Workshops
2.45 Worship
3pm Close
THE VENUE
The exhibition is held in Sandown Park, Esher, Surrey.
There's plenty of parking and a courtesy coach operates between Esher station and Sandown Park throughout the day.
Catering Facilities include a restaurant, café and coffee bars throughout the exhibition.
LAST YEAR YOU SAID …
"Thank you for a great day of celebrating with Woman Alive at CRE ... should you put on a similar event next year, I will be first in line for a ticket!"
" I came away with an overwhelming sense that God had spoken to me and had brought many threads together"
"Thank you for a truly inspiring and uplifting conference. It was a real tonic and morale booster"
HOW TO BOOK
The event is free, but you do need to book your place. You can register for the event at www.brf.org.uk/allthatweare or call 01865 319700.