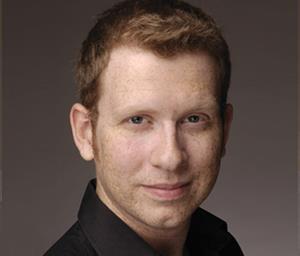 Let the world join in!
We might complain about the commercialisation of Christmas, but let's not be too hasty in dividing the sacred and the secular, says Paul Kerensa
This Christmas, my wife and I (pauses for applause... realises it's not our wedding reception and we've been married four years now... no applause for that... carries on) decided to only buy each other presents we really need. She's printed a list for me, simply reading "Printer ink". The rest of the page is blank. Either we really need that printer ink, or it's going to be a cheap Christmas shopping day for me.
Christmas shopping next year will be easy – my first book is due out in March, so anyone who's not got one by December can expect their stockings to be book-shaped. This year though, I thought I'd buy gifts that people might actually use. (I don't mean to imply that my book will remain unused – I'm told that, based on the first draft, it will make a very handy doorstop.)
I've an ongoing mission to trim down Christmas. A few years back, I found myself writing up to 200 cards for close friends I see every day, so something needed to change. I'd blink and miss December due to heavy-duty card-writing, present-wrapping, plus seeing those 200 close friends every day.
A recent, seasonal highlight has been the pre-Christmas Christmas at my old housemate's house. Each mid-December we enjoy roast something-other-than-turkey, Santa hats, Christmas music and readings. That's right: readings. We're trying to bring it back as an after-dinner activity. It's austerity measure entertainment, along with parlour games and a fun pastime my mum taught us as kids called Washy Cleany Dry Plate. So forget sloping off to watch EastEnders – why not entertain all and sundry with Clement Clarke Moore's 'Twas The Night Before Christmas? Or round off Christmas dinner by reciting Dickens' recipe for Christmas pudding?
I know, as Christians, our readings should be known by a man's name followed by some numbers and a colon in the middle but, at a non-church occasion such as this, there's a good deal of fun to be had by going off-Bible. Most of the guests at our pre-Christmas Christmas are non-Christians, although I should say we've still had a spot of 'Luke 2' or 'Matthew 1' in amongst the Victoriana or re-enactments of The Muppets' Christmas Carol.
I'm a big fan of straddling the secular/sacred divide at this time of year. Yes, I'll moan with the next man about the commercialisation of Christmas – it's so easy for retailers to hijack the spiritual just to sell their goods (speaking of which, my book's called So A Comedian Walks Into A Church, and will be published by DLT Books). Yet I don't want to see a world split down the middle at Christmas, with the Christians on one side singing carols, and the nonks (slang for non-Christians. I've just invented it) on the other side humming The Pogues. I'm not for outlawing window-displays of Santa and Rudolph. I love it, that for one month each year (or four months for some stores), our religious celebration fills the high streets – even if yes, there are more reindeer in the displays than cribs, and more Wizzard on the in-store soundtracks than John Rutter.
I went to a carol service once where the church choir sang Last Christmas by Wham. It was unexpected but it sounded amazing – if there was a CD, I'd have bought it (although the very next day, probably give it away). Purists were shocked, but I saw nothing wrong with mixing religious and pop. At Comedians & Carols, a comedy show I tour with each December, we'll sing O Come All Ye Faithful one minute, then All I Want For Christmas the next. Christ is at the heart of Christmas, but if the world surrounds that heart with bright lights and jollity, for me it just adds to the celebration.
I'd love to see more of the Christian Christmas (what am I talking about – the Christmas) infiltrating everything from Christmas cards to council-run decorations. In the meantime, I'm still glad that the secular world wants to join in with our big do. It reminds me of house parties where the host has planned a playlist of background music, and the guests then turn up with their own CDs. It can be annoying that they've changed the mood of the night, but at least they've showed up.
So, even if they're bringing their own soundtrack, let's welcome the world to our party. In amongst the Slade and Bing Crosby, they might just listen to our tunes for a bit too.
* Writer for BBC1's Miranda and Not Going Out, Paul Kerensa is an award-winning stand-up comic www.paulkerensa.com http://www.twitter.com/paulkerensa