Jacqui White, 71, shares her experience of meeting the Queen, and the miraculous transformation she has seen in her own family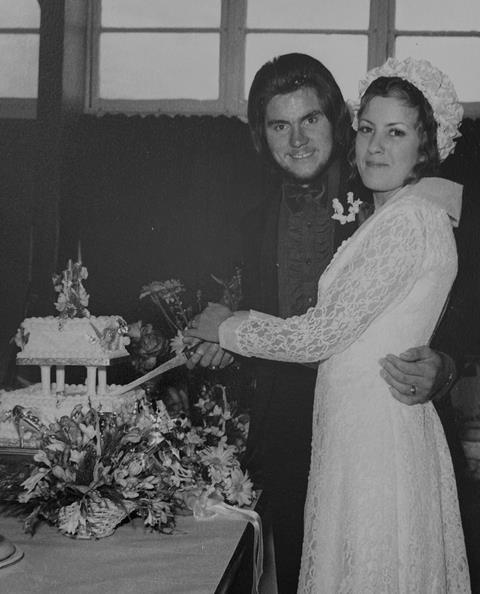 Looking back at my life, and thinking of the Queen, I am so grateful I got to meet her. I felt she was grounded in her faith, and in Jesus, and I really admire her for that.
I nearly met Queen Elizabeth in 2018 when I got my MBE, for services to Cornwall, but she was opening parliament that day, so I missed her. We eventually met at a surprise 'Big Lunch' in Cornwall in 2021, just a year before she died.
Faith touches our family
I admired the Queen for her faith, but I didn't always have a faith of my own. I was born and brought up in Essex, the youngest of four children. My dad died in 1958, a week before my seventh birthday, so my mother was widowed at the age of 40.
I met Arthur, my now husband, when we were 14. He lived on the same council estate and we went to youth group together. We got engaged at 17 and married at 19 in 1971. We had two children, Emma, now 45, and James, now 42.
We always answered the religion question on forms as, "Church of England" but we never attended church. I knew nothing about God, Jesus or anything. Arthur was the same. However, in 1989 Emma went away for the weekend with friends, and it turned out to be a church youth event. When she came home, she told us she had become a Christian. I had no idea what she was talking about, and thought she was nuts!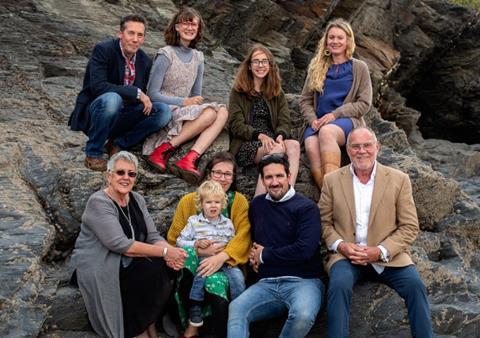 Touched by God in the midst of heartache
Six months later, Arthur walked out and our whole life fell apart. I was completely devastated. We had been married for 20 years and I thought we had a happy, healthy family life.
Arthur and I had started a building business, but he was also a seven-time British powerlifting champion, three-time world champion and five-time European champion. Unknown to me, he had become addicted to steroids, amphetamines and cocaine. When the truth came out, I was heartbroken.
All this time Emma had been going to Epping Community Church. The people from that church were amazing to her – and to us all – over the next four years. But in the beginning I thought she had joined some sort of cult.
Emma asked me to take her to church as it was in a village quite a long way away. I told her I would drive her, but I wouldn't go inside. Emma said: "Mum, you'd really like it." I did everything to avoid it for as long as I possibly could but in the end I agreed.
During the first half an hour, when people were meeting and greeting, I tried to keep my distance from everyone. Then the worship music started and I totally lost it; I spent the whole of the service in the toilet crying my eyes out.
At the time I didn't know why I was crying, but now I know it was the love of God that hit me. I was always quite tough; no one ever saw me cry, and I could deal with most things. But I just absolutely lost it. I did that for the next six Sundays, crying through the services.
I remember one of the ladies at the church, who was a leader, said to me: "Jacqui, can I pray for you?" I said: "Yes." What she prayed was so powerful. It was then I surrendered everything, and truly gave my heart to the Lord. But life was still really hard.
Leaning on God
Arthur came back so many times over the next few years that we all lost count. Each time, I'd take him back in the hope that he'd change and we could repair our broken marriage.
But each time, he left again. Around the time of my 40th birthday I was made redundant, Arthur had walked out again and I felt hopeless.
I needed a job, so I went to an agency, and they said: "You have to come in for a test." I can remember sitting in a multi-story car park, praying: "OK, God, if you're real, and this is what I'm supposed to do, I don't know how to do this. But I've got to do this test. And I really need to do well, because I need a job. I need a part-time job so I can fit in with the kids' school.
I'm quite good at accounts, so that'll be good. And I like to work with people. So maybe a job in some sort of hospital would be good?" That was my prayer.
I went and did the test, and they phoned me the following day and said: "We've got something for you but it's not quite what you want. It's a temporary job in Buckhurst Hill." That was literally five minutes away from where I lived.
It was in a hospital, and it was doing the books in the accounting department. So I said: "I'll take it!" I was at that job for ten years and ended up as a system financial controller!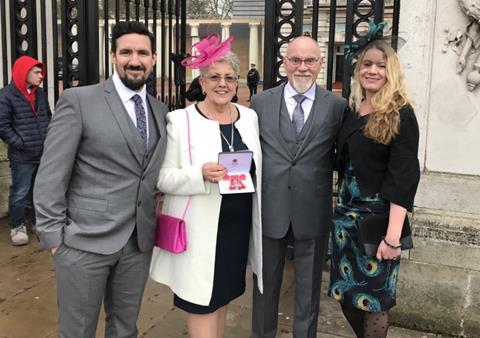 Experiencing reconciliation
After I become a Christian, there was an evening where I just sat on the floor and said: "OK Lord, I don't know whether Arthur and I will ever get back together again. All I know is that you come first now. You've hung on to me, and I must hang on to you."
While all this had been going on Arthur had been having counselling with one of the elders in the church, having turned up on his doorstep after hitting rock bottom one night. I didn't know anything about this, but he said that he wanted to become a Christian and actually made a faith commitment on the same day as me.
In 1993, Arthur, our son James and I all got baptised together.
I told Arthur that if he wanted to get back together with me, we had to start from scratch. So we started courting again, after 20 years of marriage and four years of separation. We eventually got back together, this time as very different people, and we now have a beautiful marriage.
Reaching out to our community
In 2005 we felt God wanted us to move. We decided on Cornwall, because our daughter Emma and her husband were going to live there. We went with a view that we would set up a little house that we could use as a bolt hole to come home to. We would then do longer-term mission work abroad, but we did not know where to go.
At an annual general meeting at our church, Wadebridge Christian Centre, our pastor said: "What worries me is that if we closed tomorrow, would anyone notice we're gone?" He went on to ask: "What should we be doing in the community that we're not doing now?" We decided we should do a food bank.
No one knew how to run a food bank or what to do. I searched online and found the Trussell Trust. We went and visited and started our own food bank in Cornwall in 2009. We've been running for 13 years now.
We've gone from a little enterprise in our shed to buying a shop, which is in a prime position in the middle of Weybridge. We also run a second-hand furniture store and give away household goods, school uniform etc. Citizens Advice, Christians Against Poverty (CAP) advisors, as well as a local organisation called Home Group all run out of our premises.
A Big Lunch with the Queen
In 2021 I got a call to say that in celebration of the G7 Summit, a ceremony for people who have done good things in Cornwall was happening. It was all very secret, and we had to be security checked. There were about 20 of us; we were taken in a bus to the Eden Project.
When we were all seated, the Queen, Camilla and Kate arrived! Because the Queen and Camilla were patrons of the Big Lunch, they arranged a Big Lunch at the Eden project.
I was surprised at how tiny the Queen was. She was so easy to speak to; she had this lovely way of putting everyone at ease and just chatting.
When it came to cutting the cake the Lord Lieutenant was there and offered the Queen his sword, which she thought was a great idea but it was almost as tall as she was. As she was struggling to wield it to cut the cake, a lady in waiting said she could use two hands. She looked at her, smiled and said: "Yes I realise that."
Then another helper said she could use the cake knife on the table. She looked and smiled at her and said: "Yes I realise that too, but this is more fun." Everyone loved
her sense of humour. She cut the cake, and we all got a piece.
Knowing God's goodness
God has led me and blessed me through my life – I wouldn't have met the Queen if we had not followed his prompting to move to Cornwall and set up the food bank. Even in the pain of losing Arthur temporarily, God used it for good bringing us both to him – and then back to each other.
My son was once asked if he had seen a miracle, he said: "Yeah, my family. Because it was totally blown apart, but God put it back together."