Cathy Madavan reminds us to slow down, plan ahead and keep connected to Jesus as well as those he has placed in our lives to cheer us on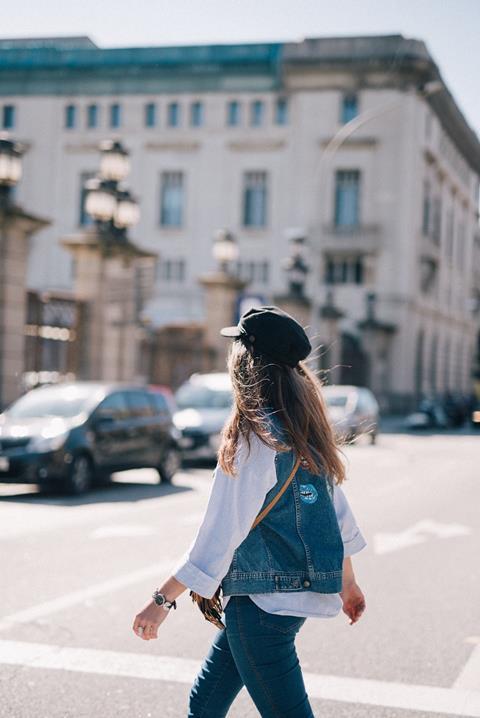 Last weekend I visited our daughter in London. I expected landmarks, a big river, lots of people and some beautiful parks – and was not disappointed. I did not however, expect my legs to turn to jelly after walking so many miles. My smartwatch had a digital fit, vibrating constantly at me, perhaps trying to work out if it had been stolen by a fit and healthy person. But walking is a normal part of life (for most of us), and not without merit for health, perspective and progress. It's amazing how far you can go by just putting one foot in front of the other.
1. Walking pace gives your soul space
Driving around a city is a hectic experience. And life can be hectic too, zooming around, battling to get in lane, hustling to get to our destination. But walking is different. It slows us down, like a defiant change of pace that refuses to rush past the beauty around us. Suddenly we notice the iron railings, we spot unexpected alleyways and vistas, colourful shop fronts and people sitting in cafés or waiting in queues. We have time to observe our surroundings. We are able to be present in the moment. There are times when travelling quickly is necessary, but slowing down is good for the soul so let's do it whenever we can.
2. Plan one milestone at a time
Perhaps I'm lazy, but if you were to ask me whether I would like to walk 25,000 steps in a day, I'd probably say no. In all honesty I'd be exhausted just at the thought. But if you were to ask me whether I would like to see the Houses of Parliament or to visit an interesting museum, then I would be up on my feet! It's amazing how aiming for one landmark, one milestone, one deadline at a time, enables us to go so much further than we initially think we can. We can travel long distances and achieve great things if we plan the journey one stage or even one step at a time.
3. Prepare your footwear
It turns out that the right socks are a game changer. I don't know why but packing for London I chucked some padded exercise socks into my suitcase, which turned out to be a subliminally genius move. At the end of day one, I thought my feet had actually died. But on day two, after discovering my springy socks, my walking mojo returned. It was a revelation! Of course, I know that being prepared makes a difference (thank you Girl Guides). So, perhaps it's time to think again about the armour of God in Ephesians 6. Are my spiritual feet fitted with "the readiness that comes from the gospel of peace" (v15)? Perhaps I would have more of a spring in my step if I was travelling in God's strength and peace each day, and not just my own effort.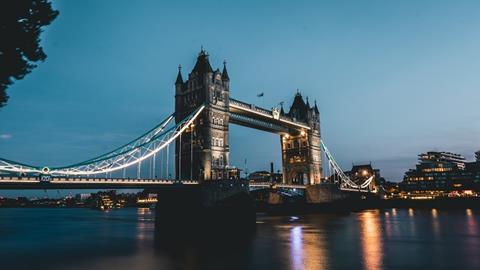 4. Walk in the light
Don't cities look different at night-time? I love a festoon as much as the next person, and who can resist a beautifully floodlit bridge? But darkness is not all good. Navigating is significantly harder, and the shadowy parks and gloomy streets that seemed so appealing in the light can suddenly feel less secure. The Bible encourages us to walk in the light for good reason. Jesus, the light of the world, is in us and illuminates our path. I am so thankful that the Holy Spirit banishes fear and darkness, turning the murky shadows of the past into bright new beginnings every day.
5. Walk with the wise
Walking on your own can be wonderful but walking with others is a special experience. I will always treasure those days with our daughter, hearing stories about her life, enjoying the views together, laughing at our mishaps along the way. While we all need our own space sometimes, we are not designed to travel through life alone. The book of Proverbs encourages us to "walk with the wise and become wise" (Proverbs 13:20). Today, let's sincerely thank God for the wise and wonderful people we travel through life with. None of us can navigate everything solo and travelling together provides us with the encouragememt to keep going just when we need it most. What a blessing.

Cathy Madavan is a speaker, writer and broadcaster. She is on the board of the Kyria Network and is author of Digging for Diamonds (Authentic Media), and Irrepressible– 12 Principles for a Courageous, Resilient and Fulfilling Life (SPCK).
View full Profile