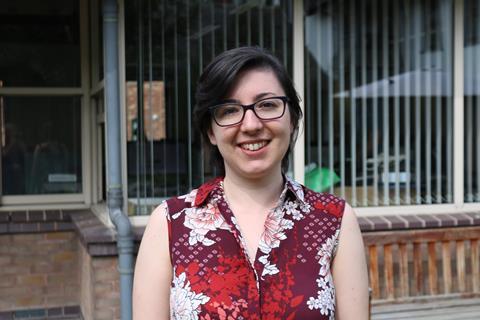 People with the spiritual gift of evangelism tend to be people who enjoy sharing their faith; they are comfortable talking to strangers; and they long to see lives changed for Jesus. We sometimes have an idea in our mind of what the life of an evangelist looks like, but would you ever consider that evangelism can look like being a foster parent?
Opening your home to foster is not a decision to be taken lightly. It requires time, effort, and dedication. Families must be prepared to open their hearts and their homes to children from a whole range of backgrounds.
Some have been victims of abuse or neglect. Others come from families who are struggling with addiction or mental health issues. But what they all have in common is that they need a safe and loving home.
Foster families provide stability and love during a child's most formative years and can have a profound impact on a child's future. When a family fosters a child, they are bringing hope into that child's life. Parenting and fostering are a high calling and a tough mission field but in it there is the opportunity to share hope, which is at the very heart of evangelism.
Jenny Falcón Otero is a Church Army Evangelist and the Pioneer Evangelist for the Gwent Valleys Centre of Mission in Wales where she works to see the physical, mental and spiritual needs of the local communities met and Jesus' name known. But at home her evangelistic calling has also led her and her husband to be foster parents.
From Jenny:
"I have always been an evangelist because I just can't stop talking about Jesus! I remember deciding to follow Jesus at a kid's club at Spring Harvest when I was seven or eight. I have since grown and developed in my relationship with God throughout my life and it is always encouraging to me to see other people take the next step in their faith journey.
I knew for a long time that fostering was a calling God placed on my life. My husband and I talked about it at length even before we got married and both felt the same. We decided to start with respite fostering but then COVID struck, and we were put through a fast-track process as there was an urgent need for new carers. We received a referral for a little boy for six weeks which we decided would be manageable, it wasn't until eight months later that he moved on from us.
Throughout lockdown we had others living with us at various points, including my sister and her partner, two friends from Spain, a young person with learning difficulties who joined us through the Shared Lives Scheme, and two foster children on different occasions. Our family has always been a bit like that, we usually have someone either living with us or about to move in.
We have seen God working and transforming the lives of the three children we have now fostered, each in a different way but each equally as impactful. God has been with us through the ups and downs we've faced with each child and our hope and prayer is that any seeds of His love we have sown into these precious children will go with them into whatever they face next in their journey."
Jenny is one of many CA Evangelists who are living out their calling from God to see the world around them transformed for His glory. If you would like to find out more about Church Army or if you are interested in what it means to be an Evangelist, visit www.churcharmy.org