As the contestants take to the dancefloor live for the first time this Saturday, Lauren Windle explores what Strictly contestant Dan Walker can learn from his sashaying predecessors of faith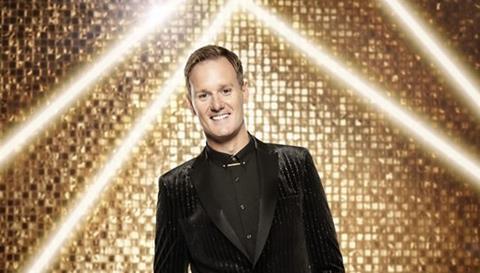 Dance has an established and biblical place in the expression of adoration for God, but rather than the spiritual movements I picture David using to express himself, we now have the rumba, the tango and the floss (basically an entry requirement for TikTok). Attempting to master all these dances on this new series of Strictly – possibly with the exception of the floss – is Christian presenter Dan Walker.
The BBC Breakfast host has openly stated that he is able to take criticism and negative comments because of his faith
He told Premier Christian Radio's The Profile podcast: "I never mind what people write or say about me. That's because, as a Christian, I don't take my value from what people think about me. I know I can't control all those things, hurtful or hateful, whatever they might be, that people say about me or my family, or about my faith."
Faithful forebears
Dan is one of a long line of Christians who have thrown themselves into the glittering ballroom. In 2015, broadcaster Jeremy Vine risked life, limb and a serious telling off from his children for "dad dancing" to participate in the show. Jeremy dodged insults from judge Craig Revel Horwood to make it to week seven of the tournament, explaining that, despite not being the best dancer, he had enjoyed the journey. He also outlasted fellow Christian Daniel O'Donnell, who left in episode three of the same series.
Two years later, Revd Richard Coles – arguably Britain's most famous vicar – sashayed his way onto the dancefloor. The Anglican preacher announced he was most looking forward to "learning new things, spending time with new people and having an excuse for a spray tan". Sadly, his moves were cut short when he was voted out on week three after a disappointing paso doble.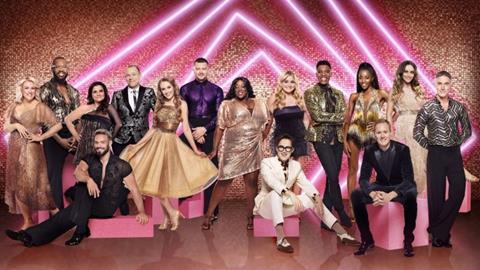 The following year, another person of faith took the plunge as presenter and charity founder Katie Piper stepped up to the plate. Katie found faith after an incredible nurse prayed with her while she was in hospital recovering from an acid attack at the hands of her ex-boyfriend. Like Richard, her stint on the show was short-lived, as she was also tripped up by that pesky paso doble in week four.
The most memorable and successful Christian contestant to date is Ann Widdecombe, whose stiff upper lip and steely determination saw her eliminated just before the semi-finals. Anyone who watched the politician stomp around the dancefloor with professional dancer and Catholic Anton Du Beke may find that surprising (Len Goodman likened her paso doble to watching a motorway accident: "You don't really want to watch but you can't help it"), but the stats speak for themselves.
Three takeaways for Dan
So what can Dan learn from his predecessors? Firstly, that having a thick skin will really come in handy, as he's likely to face some unflattering feedback. He'll have to remind himself that he's dancing for an audience of one rather than four – or indeed the entire nation. Secondly, it's the taking part that counts. As Ann said of her experience: "I loved every minute of it." Finally, he'll need to watch out for that dreaded paso doble!

Lauren Windle is a journalist, author and presenter who focuses on faith, recovery and love. Her debut non-fiction book Notes On Love: Being Single and Dating in a Marriage Obsessed Church (SPCK) is out now.
View full Profile