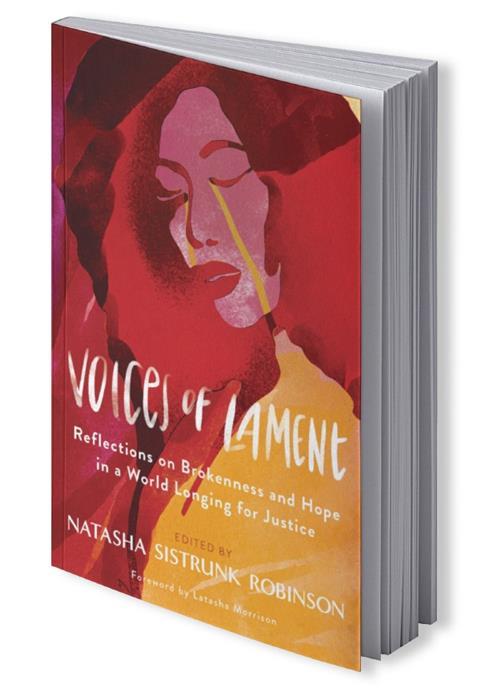 Voices of Lament: Reflections on brokenness and hope in a world longing for justice
Editor: Natasha Sistrunk Robinson (Revell, 978-0800740900)
This book seemed important when I first heard about it. Having read it, I now know that it is important. I was drawn to it because the subject of lament is one I have been wrestling in recent years, due to personal loss and watching suffering up close. But also due to the need to lead others in collective lament – and realising I've never had that modelled to me before.
Modelling lament is what this book does so well. It is a collection of stories, poems, essays, prayers and liturgies based on Psalm 37, all written by women of colour – and also highlighting others they know have paved the way before them.
The psalms are where I turned to when I needed to know how to lament, and I love how the honesty of the psalms is reflected in this book – as well as the ultimate hope.
It is a hard read at times, but that is the point. Those of us who haven't experienced the deep injustice of racism need to educate ourselves and be open to repentance and change – being instigators of wider change where we can. Reading about oppression and suffering moved me to tears often, and the courage and deep-seated faith recorded challenged me to the core.
How did you choose who to approach for this project, and did you ask them to write a particular element or did they choose that for themselves?
In the process of casting a vision and curating the writing community for this project, I considered a few things:
I wanted equal representation when I thought about the collective racial/ethnic people groups. I wanted to assemble a diverse cast of women of colour (WOC), because our personal, cultural and historical experiences are unique. I wanted the reader to see the faithfulness of God to various people groups across history and throughout generations.
I began the project by asking the WOC that I either had a personal and/or professional relationship with, and if they were not able to contribute to the project, I asked them to refer me to another WOC from their same people group.
Cultivating an intergenerational group of contributors was also important to show the depth of experience and various ways of hearing and learning from God and each other.
Finally, as an act of equity and justice, I intentionally selected some WOC who already had platforms, and others who did not. We looked for WOC who had the heart, faith and credibility of their communities to contribute to this project. In this way, the project opened doors of opportunity for more WOC and new voices to be heard.
The majority of the women selected their own verses to write about based on their experience, and how the historical figures that they brought forth embodied their passage of choice.
I was so moved to read the writers' determination to cling on to hope, despite so much oppression and God's seeming silence. Not all of your readers will have shared similar experiences, but most will know what it is like to have to wait in the midst of perplexing times, when God doesn't seem to be doing anything. What message do you think your book speaks into this?
We intentionally raise our voices to share truthfully and authentically about the various ways that people in our communities are harmed. Our world is broken and we are broken as a result. We want all wrongs made right. God can do that, and so we cry out to him just as the Hebrews did when they were enslaved in Egypt.
In our brokenness, God's word remains true. His word is the light and the lamp carrying us home. That's how we close the book. In the words of Paul, this is the message: "We boast in the hope of the glory of God.
Not only so, but we also glory in our sufferings, because we know that suffering produces perseverance; perseverance, character; and character, hope. And hope does not put us to shame, because God's love has been poured out into our hearts through the Holy Spirit, who has been given to us" (Romans 5:2-5).
The writers reference their own cultural traditions – how important was it to you to ensure there was space to celebrate the diversity of backgrounds amongst them?
The book of Revelations reveals that in heaven there will be worshippers from every tribe, language, people, nation. When we ignore or neglect the people whom God intentionally created in his image and purposely appointed to certain places and times (Acts 17:26), then we reject the character and purposes of God, therefore, we are not adequately prepared to join in God's missional work on earth, and we most certainly are not prepared to worship in heaven.
What we have modelled in this writing project and community is a humble and hospitable posture of embracing each other as true sisters and daughters of the one who created us all. In celebrating the cultural traditions among us, we honour and celebrate God. This practice is extremely important to me because I want to become a credible witness of the gospel. This is how I want to live.
I love the description of lament being like the bridge back home to God when we feel distant from him and overwhelmed by circumstances. There is an added dimension to this in your book – the building of bridges to come together, understand one another and create unity. Is that your hope for the legacy of this book?
This is a classic and timeless work, one that people will read and reference for many years to come. We prayerfully and intentionally approached this project with this understanding. Any truth that you have learned, any conviction received, any laments offered, and any hope that has been embraced is an answer to our collective prayers.
We are God's people, and Jesus prayed that our message and our unity would be a reflection and evidence that we are loved by Jesus and he was sent by our Father (John 17:20-23). Our legacy and the legacy of this book is attached to God's legacy.
The books that have changed my life
Natasha Sistrunk Robinson explains her choices.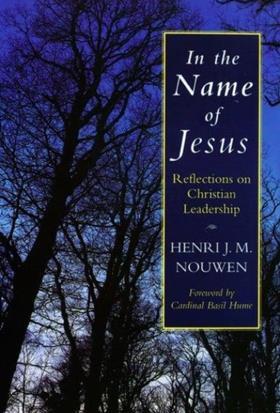 In the Name of Jesus: Reflections on Christian leadership
by Henri Nouwen
I try to visit this classic work annually because it is just as relevant for the Christian leader today as it was during the year of his writing.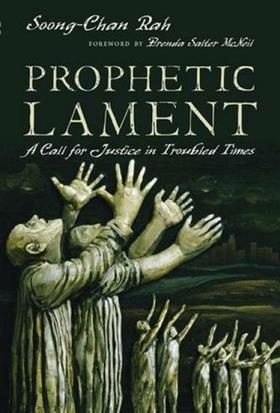 Prophetic Lament: A call for justice in troubled times
by Soong-Chan Rah
Dr Rah is my academic advisor for my doctorate programme and I have read all of his works, but this one is a welcomed exposition on the book of Lamentations. For more on our topic, I highly recommend seeking out this book.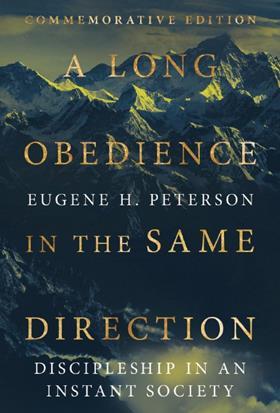 A Long Obedience in the Same Direction: Discipleship in an instant society
by Eugene H. Peterson
This is another book that has offered spiritual formation on my faith journey.
Publisher Recommondation
What Your Mind Needs For Anxious Moments by Holley Gerth
We all have anxious thoughts – and Covid and lockdown have given us more than usual to worry about over the last few years. Feeling anxious about the future may sometimes make us wonder whether our faith is weak or whether something is wrong with us.
But neither of those are true. Anxiety is an inevitable part of being human, but it doesn't have to control your mind. It is possible to live with more contentment and less worry, more inner peace and less fear, more joy and less stress.
In her new book, What Your Mind Needs For Anxious Moments: A 60-Day Guide to Take Control of Your Thoughts, counsellor, life coach and bestselling author Holley Gerth comes alongside the reader as a trusted friend, drawing on hard-won personal insights, biblical stories and the latest brain science to help us to take control of anxious thoughts in powerful, practical ways.
She offers 60 short Bible quotes and promises alongside a reflection on what they can mean for us today, as well as prayers and questions for further consideration.
Drawing on the everyday worries we face - as well as her own experience of having an anxiety disorder - Holley explores the themes of anxiety and worry, comfort and encouragement in the stories of Adam and Eve, Moses, Hagar, Gideon, Ruth, Elijah and others, as well as through the words of Jesus and the prophets.
By reflecting on the struggles these characters faced, and how they were encouraged or encouraged others, we too can find strength for our own journeys.
'God alone is big enough to carry your burdens, work out all your worries, and take your anxious moments and transform them into soul-deep peace', writes Holley. 'His love for you is endless, his grace complete, and his plan for your life full of hope. He alone can set you free from anxiety one moment, one thought, one step at a time—starting right now.'
What Your Mind Needs For Anxious Moments: A 60-Day Guide to Take Control of Your Thoughts by Holley Gerth will be published by Baker Publishing Group in November 2022.
PROUDLY SPONSORED BY BAKER PUBLISHING GROUP
bakerpublishinggroup.com

Claire Musters is a writer, speaker and editor. Her recent books include Grace-Filled Marriage and Every Day Insights: Disappointment and Loss. Claire is also the host of the Woman Alive book club and blogs at clairemusters.com
View full Profile