When Denise Sanderson-Estcourt gave up her regular, 'safe' job to become an image consultant, some people – Denise included – felt it was a risky move. But God has brought some incredible confidence-building material out of this decision, and there is plenty more to come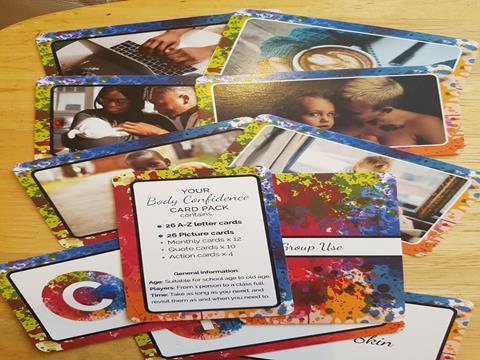 Following the shift in career, Denise started writing a blog as a way of addressing what she could see was a growing issue around body confidence and self-loathing in society. Shortly after this she attended a cancer charity event and was asked to appear in the charity's Body Confidence Calendar…nude! Despite being tastefully draped in bright red fabric, she was forced to face her personal inhibitions and convictions head on.
"I was like: 'Right, God, give me the reason why I should not do this. It's not a very Christian thing to do!' I was talking to other Christians, almost asking them to tell me not to do it, but everyone was saying: 'It's a charity. I don't see what your problem is.'"
It was a combination of these incidents and the Holy Spirit's prompting that led to the launch of Denise's Body Confidence Cards. "As an image consultant I saw lots of people for whom clothes and makeup really weren't the main issues. They were looking for something deeper; mainly confidence and reassurance. I used my coaching skills to bring them out of themselves, but I wanted to have something for people when I wasn't in the room, and that's where the cards come in."
Each pack contains four sets of cards – an A to Z deck, a deck of action cards, a deck of monthly cards and a quotes deck – mostly with an image on one side and text on the other. "There are multiple ways to use them, but the majority ask self-reflective questions, make suggestions and encourage a positive outlook. By asking questions you can challenge people's thinking and make talking about these issues easier. Society makes image so much about our outer appearance, but the cards are about reflecting on image as a whole."
A focus on diversity
Denise set out with a desire to make the cards inclusive, but has adapted them over time to make them even more accessible to those who are often sidelined. "Certain people are never reflected in mainstream imagery, which can lead to image issues," she says.
The cards are aimed at all age groups, but Denise is particularly keen to address one specific niche: "There are a lot of people in the field working with children, and there's been attention on getting more older women into mainstream imagery. The gap is in-between, so the menopause age group is an area I'd like to reach.
"There's also a deck for black and brown people, with a few different cards to address body image issues specific to that community, such as colourism. It shouldn't be necessary, but race plays a part in identity. I also want to be mindful that people with disabilities aren't overlooked."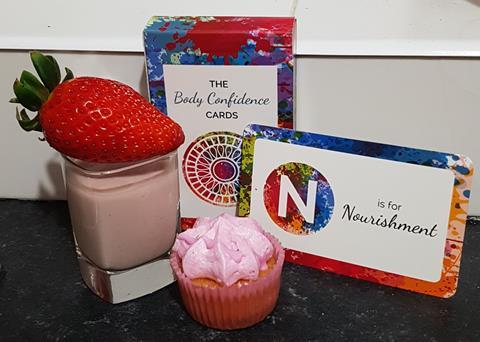 A sprinkling of faith
An opportunity to use her experience and her faith cropped up during lockdown, when a close friend started posting self-critical comments on social media. "Every day for 26 days I sent her a Bible verse and a reflective question. She said: 'Shouldn't this be a book?' and I replied: 'There are lots of books on the subject out there.' Her response: 'There isn't this book.'"
Denise took her friend's feedback on board and started writing a book based around these daily reflections. She also drafted a workshop series for women's events that focus on body image, and recently put together a set of affirmation cards to place inside the gift boxes she sells on Etsy alongside pampering items and a hand-painted stone, which she prays over before it is sent.
Determined for people to see themselves the way God does, Denise adds a subtle "sprinkling of faith" to all her endeavours. "I think God is happy when we see ourselves as he sees us and sad when we don't embrace the gift of who we are in him," she says. "We are called his masterpiece, his temple, his host. He knitted us together, and he doesn't make mistakes. Society may not see everyone as beautiful, but he does.
"My advice to anyone with image or identity issues would be to keep turning to the word and keep looking to God. Your identity in Christ is in those you see around you, in the image you see in the mirror, in the way you were created and in who you are in him today."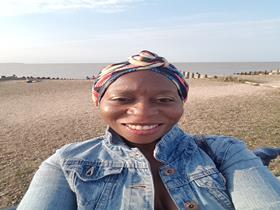 Further information
To find out more about the cards visit: bodyconfidencecards.com