Having worked on Songs of Praise for 34 years, Pam has plenty of highlights to share. Meeting Pope John Paul II, Dolly Parton and many others proved exciting, but she says that it is often in speaking to everyday people of faith that she feels most inspired
How did Songs of Praise begin?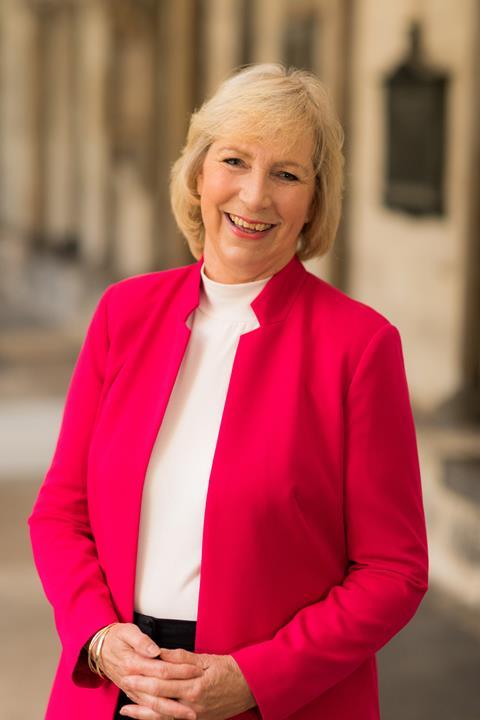 It started on 1 October 1961 in Cardiff as a local Welsh BBC programme, but it was a year before some eagle-eyed producer realised the rest of the country would probably like it too. It gradually became clear that people took memories, inspiration and comfort from particular hymns, and could say a couple of lines about it, and that was how we gradually came to have interviews.
My first programme was over the Easter weekend in 1987. Since then I have travelled to iconic locations like Sydney just before the Olympics, Hong Kong before the handover, Zimbabwe for the World Council of Churches and Hollywood to interview Pat Boone, a great Christian singer.
Have there been many changes over the years?
After years of resistance from the production team to putting words up on the screen, it happened in the early 90s, and it's been the world's biggest karaoke since then. Certainly one of the very best, because there's that lovely feeling that everyone is singing along together in fellowship wherever they are.
Songs of Praise had a reputation in years gone by for being very middle-class, white and Anglican, but now we are reaping the benefits of hearing different music and sharing the way others worship. We want to cater for Christians from a variety of different backgrounds to make sure there is something for everyone, sharing the richness of our Christian culture across the country.
Can you tell us about some of the amazing people you have met?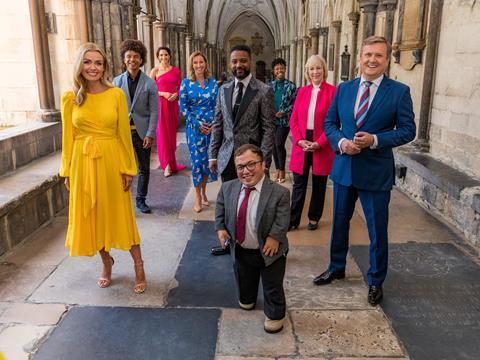 The one everyone remembers is Pope John Paul II. He didn't say a lot and was quite frail at that time, but I was so incredibly impressed, after following him around Rome for a week, by the energy of a man who had survived an assassination attempt and had Parkinson's.
The chatter in the Vatican was about the future pope, and they were thinking it could be a black pope. I interviewed a tall and imposing, but very nice, cardinal from Australia and said: "What are the cardinals looking for in a new pope?" He looked down at me from this great height and said: "It's nothing to do with the cardinals. It's the Holy Spirit that chooses!" He had a twinkle in his eye, but that was the best put-down I'd ever had.
Dolly Parton was great fun. She said: "When I was a young woman, my mother said to me: 'You should never go to church in a skirt that's too short.' I haven't been to church since." That's very likely not true, as she's a really great Christian lady!
Whose story touched you the most?
The ones I remember most are the ordinary people. I think what we share is human experience in times of grief, loss, pain, fear, hurt and uncertainty, as well as in love, joy and hope. It's great to hear people who are just like us speaking with great honesty about what they've been through.
We often talk to people further down the line, and they're able to look back and see that actually prayer does have power. Maybe their prayers weren't answered in the way they hoped or expected, but they've come out with a faith that's stronger than ever. Why would people go on national television and talk about something that's very traumatic? The answer in every single case is that they hope the lessons they've learned will be helpful for others.
A celebratory programme to mark the 60th anniversary will air on Sunday 3 October at Westminster Abbey, with a number of special guests and the nation's favourite hymns, along with a message from the Queen.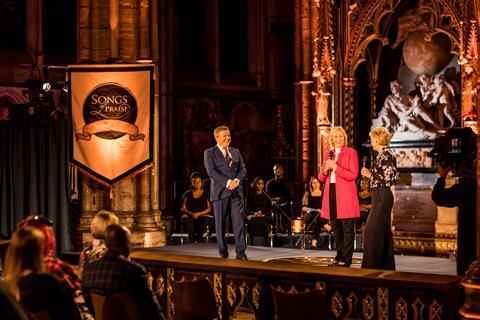 One of the nation's favourite TV and radio presenters, Pam Rhodes is vice-president of The Church Army, The Leprosy Mission and Livability. She has authored 27 books and runs a cattery in her spare time.