Former student at Bethel School of Supernatural ministry, Georgia Coy writes about the impact Beni Johnson's life had on her and many others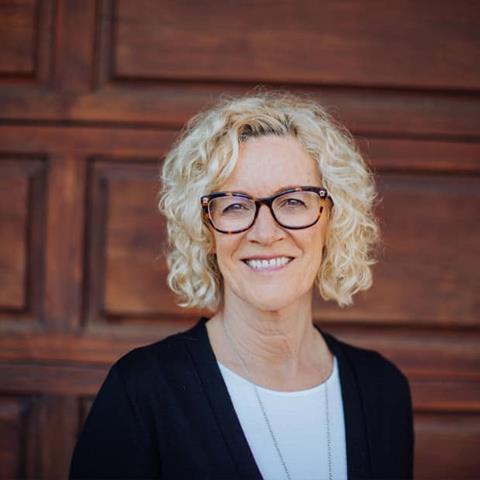 On Wednesday, July 13, 2022, Beni Johnson, wife of Bill and Co-Senior Leader of Bethel Church, Redding California, passed away surrounded by family and friends after a prolonged battle with cancer. She was author of 'The Happy Intercessor' and 'Healthy and Free'.
Beni Johnson - God's very own flower child prayer warrior. I'll never forget the first time I heard Beni speak, she stood on stage and told us about how we need to 'ground ourselves' when we fly to a different time zone. "Stand on the grass for 10 minutes and let your body adjust to where you are in the world" she told us. Immediately, I liked her. She then welcomed the Presence of God into the room in a soft voice – zero hype. She didn't have to work everyone up or coax the Holy Spirit into His arrival, she knew He would come – and she wasn't going to start speaking without Him.
Beni made no attempt to pretend she liked big crowds or all the fuss that comes with an international ministry, she was a girl from the mountains and absolutely nothing was going to change that. It was from this place of unshakable identity that she taught us how to live above the fight of our circumstances, and to partner with heaven regardless of how we feel. It was impossible to remain in a victim mindset once she explained how we were made to partner with the Holy Spirit on a daily basis. She took religion out of prayer and handed it back to us as accessible and usable in every moment of every day.
Beni was driven by a revelation of physical, mental and spiritual health. A year after I heard her speak I moved across the world to study at bethel School of Supernatural Ministry (BSSM) in California. Beni gathered all us international students and shared that we need to be weary of some kinds of food in the States. She passionately taught us about buying organic produce and adding lemon to our water to make it alkaline, which helps neutralize stomach acid. This was definitely the first time I ever heard the word 'alkaline' or considered buying anything organic. She was a Mother to us, but not in a soppy way, her style was more 'take my hand and I'll show you how to pray your way out of the hole you're in.' She was equipping to everyone around her in everything she did. She didn't need us to need her – she needed us to know how much we needed Him.
Beni was the truest example I've ever seen of a woman who was unapologetically herself. She somehow epitomized being both gentle and fierce in the same breath. I know that every time she was on stage, it cost her. We all knew she would rather be somewhere on her own with Jesus – out in nature. But she made that sacrifice so that we would know her God. The beautiful, compassionate, ever-present God that we didn't have to perform to please, or say the right words to connect with. And now her wisdom has made its way into the foundations of our hearts now and for generations to come, "Stay low, stay close, stay in love." - Beni

Georgia is an Australian-based international speaker, life coach and consultant, and is the founder of North Life Consulting. She is passionate about leading people into a revelation of wholeness and believes that freedom is available for everyone in every area of life.
View full Profile