During Prisons Week (10–16 October), Trudy Makepeace shares her journey from addict and prisoner to outreach worker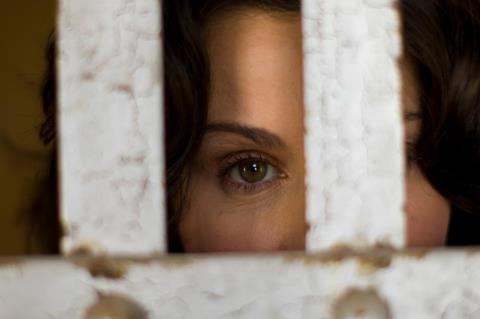 For 18 years I found myself addicted to drugs and committing crime to feed my ever-increasing habit and insatiable appetite. Getting arrested and being locked up became an occupational hazard, for I was a thief who lied, manipulated and sold my body to get my next fix.
Experiencing prison
I had been trapped from a young age, held captive in a prison of shame, powerlessness and fear due to rejection and abuse. Growing up anxious and fearful, I tried to escape the pain inside; seeking to console my wounded nature by turning to drugs as a way of fulfilling my desire for freedom. I thought the meaning of this was doing what I wanted, when I wanted and how I wanted. Essentially I was looking for love, freedom and acceptance in all the wrong places, but little did I realise, I became a captive and held in a prison of addiction. Jesus said, anyone who practices sin, becomes a slave to sin (John 8:34).
Spending time behind bars meant I couldn't do what I wanted; I was constantly restricted by literal restraints, cuffs, chains, prison officers, locked doors, rules, and the legal system. That's what addiction does, it takes you captive and without the key to release the lock, you're stuck. Even when I wasn't in a literal prison, no matter how hard I tried, I was a prisoner of addiction, powerlessness, and hopelessness.
Experiencing the transforming power of Jesus
Following 33 failed attempts to get clean, I went to an evangelistic meeting where I heard the good news of Jesus and responded by receiving salvation. That day, I felt the power of God in my life, yet the desire and temptation to use drugs was so strong that I returned to the streets. Shortly after, I ended up back in prison, where I found myself in a place noticing things in me were changing and I became more God-conscious; prison then became a place where I was deeply aware of God's presence.
A while later, I went into a Christian rehabilitation centre and had an encounter with Jesus, which changed my life forever. I served 24 months, and then became an employee for five years. I certainly experienced the reality of this verse: "Therefore, if anyone is in Christ, the new creation has come: the old has gone, the new is here!" (2 Corinthians 5:17). My life was transformed from the inside out, I started a journey following Jesus and have experienced great healing, freedom and hope. I went from being a resident of a drug rehabilitation centre, to becoming a support worker and then a manager for five years. I was once a prisoner behind bars and then became a visitor of prisons sharing the good news.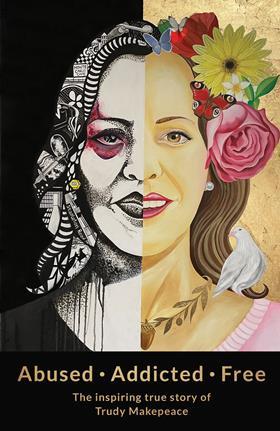 Sharing my story
Eight years on, I felt God's calling to attend Bible college for three years, before becoming a trainee and minister. I'm now an outreach pastor and evangelist at a church in Bristol; the city in which I'd lost all hope, worked as a prostitute and lived on the street. Part of my ministry involves running Street Church, working with those most broken and marginalised. God has taken my mess, healed and restored me, so that I can reach others. In May 2020, God called me to share my journey by writing Abused. Addicted. Free. (Malcolm Down Publishing), with the aim of getting it into the hands of women prisoners and others it will benefit.
Look out for a more detailed version of Trudy's story in a future issue of Woman Alive.

Trudy Makepeace had a destructive 18-year battle with drug addiction and a downward spiral of crime, homelessness, prison and prostitution. Since coming to faith 15 years ago, she has managed a rehabilitation centre, ministered in prison and continues to share her story through teaching, equipping and preaching the gospel message in the UK and abroad. Based in Bristol, where she works as an outreach and evangelism minister for E5 Church, Trudy's championing of the destitute and marginalised is powerful testimony to God's power to transform even the most broken of lives.
View full Profile