With the cost of living crisis gripping many, Christians Against Poverty's (CAP) Chief Executive, Paula Stringer, talks about how to get through, where to find help, and the miracle of God in people's lives.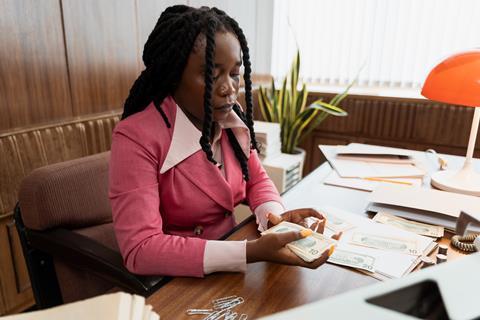 Across the UK there is barely a family left untouched by the cost of living crisis. The recent National Insurance and energy cap increases have left many of us recalculating our finances, concerned about stretching our budgets. Whether working, retired or unemployed, many families are now feeling the squeeze.
Each year CAP provides debt advice, money and employment training to around 15,000 people. Already this year we have seen a 47 per cent increase in calls to our debt helpline compared to last year. But during this season of renewal and growth we know there is hope, as well as help for those who need it.
People like Jayne, a CAP client, who found a new family in the church as a result of contacting CAP. As a single parent, living together with her father, Jayne had to take on all the bills after his death. She said: "The worry was overwhelming. I worried about my son, and how I was going to get through it all. I worked at a children's nursery which didn't pay that well, and I worried where every pound would come from. But I told a friend about my situation, and they recommended CAP. The first time I phoned CAP, it was a big weight lifted off my shoulders. They put a budget together and I am repaying the debt, bit by bit. I've now given my life to Jesus and have a new family in the church."
Behind that testimony sit the practical actions any one of us can take if we find ourselves struggling financially. Here are some practical tips if you're feeling the squeeze:
Make sure you are maximising your income
Energy is a big current issue, so check if you're eligible for support with Energy Saving Trust. If you are employed, can you take on extra hours or an additional part time role. If you receive benefits, make sure you are claiming everything you're entitled to. The government website can help with this or use Entitled To. Another option is Turn2us that offers a benefits calculator to work out what you could be able to claim.
Look at your outgoings
A useful exercise is to add up what you spend on essentials, such as rent, mortgage, utility costs and food. Online food shops often help keep you focused on essentials and buying only what you need. Turning down the thermostat a little and putting on an extra layer can also help save. Can you save money by shopping around on house, content, pet, phone or car insurance? Are there non-essential costs where you can save by shopping around to see if you can find cheaper alternatives to contracts, such as a more competitive phone tariff? These may seem like small acts but collectively they all add up.
There is no shame in asking for help!
Many people wait more than two years before contacting us for support with their debt issues. But when they finally make that call they feel a weight lifting off their shoulders. Along with CAP other organisations such as Citizens Advice Bureaux and StepChange can help, but uniquely CAP has local Debt Managers who meet clients face to face to find their way through debt. Use this link to find your local CAP Debt Centre.
To find out more about CAP and the valueable work they do, check out their website.

Paula is the UK Chief Executive at Christians Against Poverty. Prior to joining CAP, Paula held a senior role as Head of Production & Operations for BBC Sport where she managed all operational parts of the business. Having been through their fair share of trials as a family, and after debt counselling saved her marriage, Paula joined CAP in 2018 as Executive Director. She is passionate about pairing her life experiences with her wealth of skills to make a difference to those still on their debt free journey.
View full Profile