As the Queen celebrates 70 years of loyal service to our country, writer Lauren Windle explores some other things that she could have spent the same amount of time on.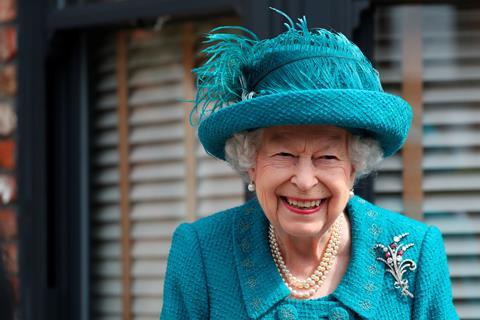 This weekend it's the Queen's Platinum Jubilee celebration and it's not just the extra bank holiday we're excited about. Her Majesty's long and loyal service to the country will be marked with street parties, jam roly-polys and a lovely glass of Lizzie's favourite Dubonet.
When the Monarch took to the throne for her coronation on June 2, 1953, Winston Churchill was Prime Minister, the first British person successfully scaled Everest and a song called I Believe by Frankie Laine was at the top of the charts. If you want to hear it, it's on YouTube – not my vibe but don't let me put you off.
Running a country is great and I really believe that the Queen had a God ordained calling to offer stability and guidance to our nation. But, if God hadn't set her path in that directon, what else could she have spent the last 70 years doing? Here are a few ideas…
Being Mr T
That's right, actor Laurence Tureaud, who played the iconic role of Mr T in the A Team is now 70 years old. He's spent seven decades boxing, acting and pitying fools. The Queen is unlikely to get on board with the boxing – although, she does like to surprise us – but she would almost certainly have made an excellent addition to the A Team. Don't forget she loves statement jewellery just like the legendary character. And I've got a feeling she also pities fools. What could have been eh?
Presenting America's TODAY show
It's been 70 years since The Today Show first aired in the States and I'm pretty sure the Queen would have smashed it as a broadcaster on the famous programme. Americans could have woken up every morning to two to three hours of interviews, reviews, debates and news from Elizabeth II. And what a way that would have been to start the day.
Naming Uranus
The timings for this one don't quite add up as the seventh planet was actually discovered in 1781 but did you know it took them 70 years to name it? And still the best they could come up with was Uranus. I mean come on. I would happily thumb war with anyone who says Queen Elizabeth couldn't do a better job. Had the Queen been in charge of naming planets, I bet she would have ploughed through into triple figures in the same amount of time it took scientists to name just one. She could almost certainly expand her workload to include comets and stars too, given that she's an efficient, high-performing person. Incidentally they initially wanted to call it Georgian Sidus (George's star) after Lizzie's third great grandfather George III. I'm pretty sure I know which she would have voted for.
Being a Flower Pot Woman
Producers of classic British show Bill and Ben the Flower Pot Men could have added another to their garden. The show first aired on the BBC 70 years ago and, had the Queen chosen to abdicate the throne in favour of the glamour of showbiz, I reckon she would have been an excellent Flower Pot Woman. Alternatively I'm sure the BBC would have ousted narrator Maria Bird in favour of the much-loved monarch.
Investing in property
To be fair, from what I understand, the royal family are doing quite well on the property front. But had she wanted to, Queen Elizabeth could have been a landlord of even more epic proportions with a little seed money and the benefit of 70 years of inflation. According to an article published by the Independent the average house price in the UK 70 years ago was £2,000 which would work out at around £56k in today's money. Given that the average house price is now nearer £260k, Lizzie would be laughing all the way to the bank with her portfolio quadrupling in price. Although I wouldn't want to hear the scolding that a messy tenant could get if they weren't treating her property well. I imagine one would not be amused.

Lauren Windle is a journalist, author and presenter who focuses on faith, recovery and love. Her debut non-fiction book Notes On Love: Being Single and Dating in a Marriage Obsessed Church (SPCK) is out now.
View full Profile