Annie Kidd shares how God has drawn her closer to him throughout her life experiences – and gave her an unexpected gift later in life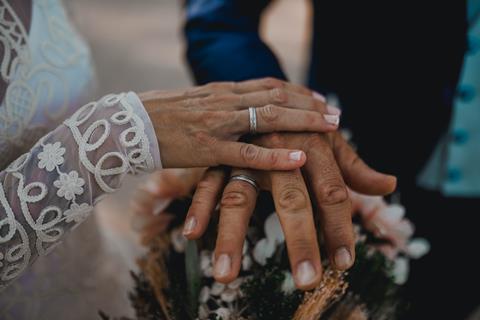 One of my earliest prayers as a Christian was to ask God for a boyfriend. He answered that prayer 54 years ago, but he had a very different plan for the rest of my life before I met and married my wonderful husband.
At the age of 16 a good friend shared about her Christian faith, and the change in her life made quite an impression on me. I started attending her Christian youth group near my home in Chelmsford and before long committed my life to Christ, but I didn't change much. There was so much I didn't understand. Our family didn't go to church, and my parents thought I would grow out of it.
After finishing school, I trained to teach German and PE. At college a lovely group of Christians supported me in my faith. I was encouraged to develop my love relationship with the Lord and his special verse for me was Song of Songs 4:9: "You have captured my heart, my treasure, my bride" (NLT). Expressing feelings was quite alien to me, as my mother had got cross if I cried. Growing up, I had been constantly compared to other people, so nothing I did ever felt good enough; I often felt I had failed. My parents were well-meaning but their expectations were very high.
By the end of my 20s, I was teaching German and French in a large comprehensive and needed an official qualification in French, so I went to French-speaking Switzerland where I already knew some people. This was a huge step of faith as I would have to earn my keep and Switzerland is expensive, but I was miraculously granted unpaid leave for a year and completed a course of study at the University of Lausanne. This period was wonderful and greatly broadened my horizons.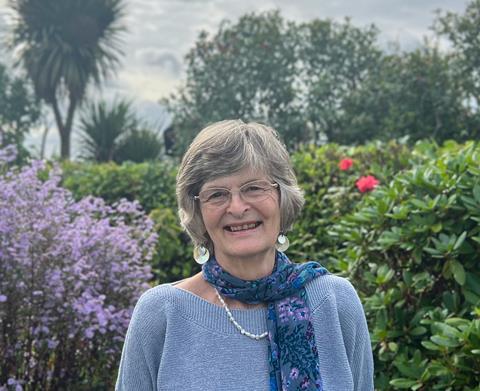 Learning to lean on God
At the age of 30, after several short-term relationships, I remained single. It wasn't easy seeing close friends marrying and starting families. I felt under a lot of pressure from my family, and even from the church, to get married.
On returning to the UK, I taught in Southend and bought my own little one-bedroom apartment, where I lived alone for the first time. Coping on my own required quite an adjustment.
In 1987 life took a very different turn. While attending a Christian conference, I experienced crippling back pain. This was just the start of a cycle of chronic pain, which could not be alleviated by any treatment. I only managed to get to work for about six weeks that year. It was very isolating being at home alone and I felt bereft without work, but my prayer life grew stronger – especially as I felt so vulnerable when the tsunamis of pain hit me. Prayers for my back didn't result in healing or even improvement. It was very discouraging at times and made me fearful about the future.
At the age of 30, after several short-term relationships, I remained single
Friends thought I was depressed and encouraged me to go to the doctor, who didn't prescribe antidepressants but gave advice on accepting my new situation. With driving proving increasingly painful, I needed to find a school I could work at nearer to my home. Surprisingly, a post came up in a small private school. Learning to cope with my physical pain and adjusting to teaching juniors really threw me on to God! My social life was greatly reduced but my relationship with God was deepened.
Four years later a major back operation was unfortunately unsuccessful. The prognosis on my back was early degeneration of the lumbar discs, causing instability in my spine and resulting in me retiring at 43 on a tiny teacher's pension and statutory sick pay. This filled me with dread, but I could never have foreseen that there really was life after work!
Around this time, my sister announced that she was expecting her first child. A wise friend advised me to pour out my grief over childlessness to God. This helped release me to fully enjoy being an aunty to my nephew.
A new pace of life
Despite financial restrictions and health limitations, new opportunities developed – tutoring junior children, teaching French to teenagers and English to foreign students. Though travel was limited (having given up driving by 1996), I could still meet new people, and I took up photography and decoupage too. There was more time for reading the Bible, and I began a two-year course in Christian studies.
At this point, I considered moving closer to a town centre. After much prayer and 'God incidences', a good friend encouraged me to move 20 miles back to Chelmsford. Within six months God enabled me to move into a little house near the town centre with a thriving church within walking distance, and a school where I could serve as a volunteer.
A year later I began church ministry training and continued tutoring to help my finances. Despite severe back pain, I used every opportunity to share hospitality, with coffee and takeaways.
In 2003 a pain management course taught me strategies for coping with chronic pain, such as alternating sitting with kneeling and standing, and building confidence to try new things despite the pain. I realised that sometimes I took on too much, through not mentioning my limitations.
From heartache to happiness
At the age of 50 I became engaged, but this was one of my worst mistakes ever. I was lonely and, although we had a lot in common, my fiancé was quite controlling. We didn't know each other well enough, and he had unresolved issues from a previous marriage. I didn't have peace about it, so backed out. Within a month my mother became very ill and died. These losses were huge, and as I poured out my grief it was like being in a long, dark tunnel.
Through this experience, I felt my singleness very keenly. There is definitely a gap in resources encouraging people living on their own, but it was in my brokenness that God began to use me pastorally. I did further training in spiritual direction and mentored young Christians.
At the age of 50 I became engaged, but this was one of my worst mistakes ever
During this time, God rekindled a huge hunger for himself. A word of knowledge: "Be satisfied with him" really touched my heart. God did deep healing in my life, helping me to forgive others and myself for my wrong decision. God has since deepened my sense of being totally loved by him, and of walking with real purpose with him each day.
Some time after writing a book on living alone, I was contacted by an old acquaintance from our church youth club, offering me a lift to my physiotherapy appointment. He had always been a bachelor and now lived quite close by.
I felt drawn to Malcolm because he was very kind, gentle and nice looking too! It was a pleasure to be in his company and I was touched by the different ways he helped me. The friendship blossomed over a couple of years. It was a complete surprise when he suggested getting married, especially as he was a contented bachelor who loved going off for long breaks on Scottish islands! I was also conscious of my physical limitations. But we had a lot in common, loving the countryside, being by the sea and just being together. By now my feelings for Malcolm had really deepened.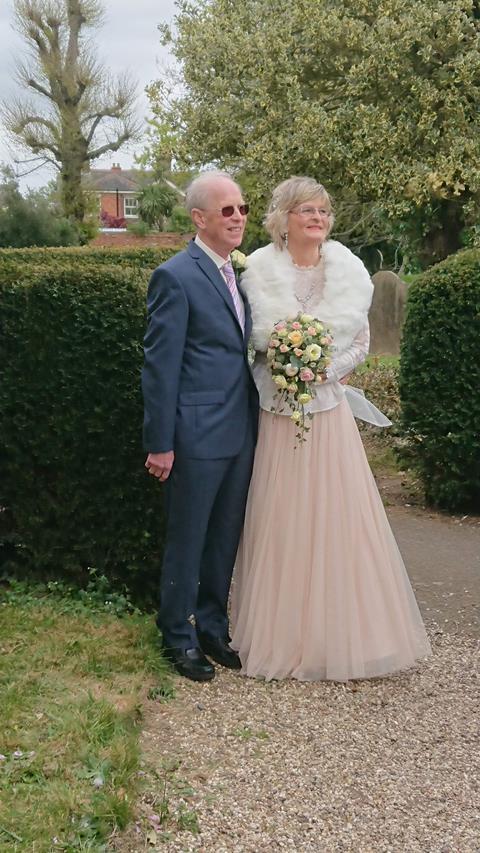 Trusting God for the future
I'm very grateful for the deep work that God has done in my life. I inherited very high expectations from my parents but now have greater confidence to build more realistic relationships and be less fearful of failure and rejection.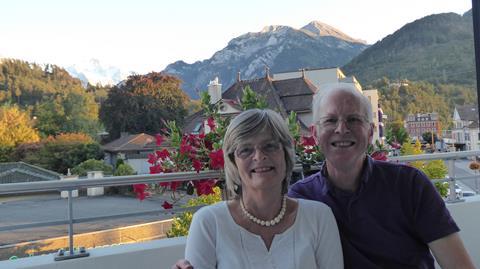 Malcolm and I have now been married just over four years and I so appreciate being able to pray with him about everything. It has been a huge learning curve for both of us learning to be a married couple, but God has helped us step-by-step. Only God knows what the future holds. My heart's cry is to: "Trust in the lord with all your heart; do not depend on your own understanding. Seek his will in all you do, and he will show you which path to take" (Proverbs 3:5–6, NLT).
Find out more about Annie's reflective book on living alone: Single and Special (Loxwood Press) at loxwoodpress.co.uk
The book is available at a special discount for Woman Alive readers! To buy it for £3.50 email donald.banks2@tiscali.co.uk or call 01903 232208