With London Fashion Week finally underway, fashionista and YouTube influencer Cynthia Ajayi encourages us to get prepared for the coming season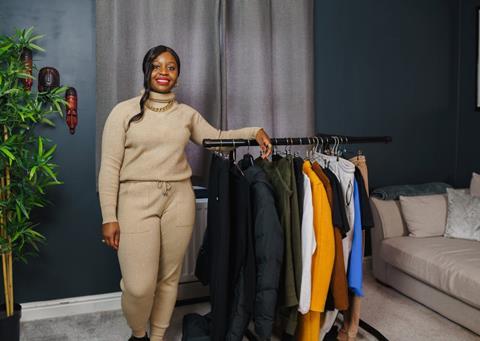 London Fashion Week has begun, and that is a sign for me that the autumn-winter season is upon us. The sun is about to pack up for another year, so I'm unpacking my jumpers and faux-fur coats. I'm the type of person who packs holiday outfits three weeks early, so when it comes to preparing my wardrobe for a new season, it gives me joy!
The five tips below have helped me streamline my style, wardrobe and spending habits, so that when I open my wardrobe I don't feel overwhelmed. As autumn approaches, I want to feel prepared to stroll through the autumn leaves Naomi Campbell style!
1. Do a Marie Kondo. One of the things I do as autumn kicks in is go through my spring-summer clothes and have a big clear-out. I look through my wardrobe and pinpoint the items I didn't wear, what doesn't fit any more because I ate too many ice creams and which no longer bring me joy. Then I do the same with my autumn-winter clothes, double-checking that all the garments I have are ones I love and want to wear. Give it a go. It'll be season-changing, if not life-changing!
2. Get the basics right. I've come to realise that what really makes a great wardrobe is the basics. Having these core items in your wardrobe will save you from those 'I don't know what to wear days' when you only have three minutes to get ready in the morning. My suggestions for the basics are: a pair of dark jeans, a pair of black leggings, a turtleneck top, two jumpers, two long-sleeved T-shirts, a warm jacket and one dress. This might be all you need for the coming season, as you can accessorise with hats, scarves, shoes, jewellery, belts, bags and so on. Move over diamonds, basics are a girl's best friend!
3. Get inspired. If you're anything like me, you love scrolling through Pinterest and pinning things to boards you only look at once a year! But if I have a green turtleneck (OK, that's the last mention of turtlenecks!) I'm not sure how to style, Pinterest always comes to the rescue. Fashion shows also offer a great opportunity to spot the latest trends. Challenge yourself to recreate those looks from what you already have in your wardrobe or from your favourite charity shop.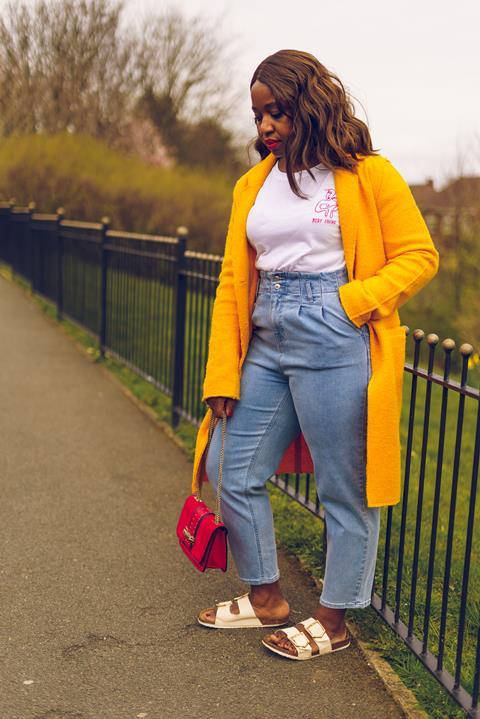 4. Make a list. Be inspired by the man in the red suit by making a list and checking it twice! Having completed the first two steps, you may feel there are a few things missing from your wardrobe. A list will help you keep track of what you need or want in your seasonal wardrobe so you only buy things those items when you're out shopping. Charity and secondhand shops or websites are a great place to start, as they will help you save money and protect the planet. I know, right – Christmas has come early!
5. Give your outdoor clothes the once-over. If you've been living in the UK for more than two months, you'll know that the most-used items in your wardrobe are a coat and an umbrella. So don't forget to give your autumn-winter items some love. Look carefully over your coats, shoes and boots to see if they are in good nick. A bit of DIY or a good clean may help, but you may need to head to the shoe repair shop, seamstress or dry cleaner in extreme circumstances. I am all for mend it, don't end it!
Whether you have five or 85 items in your wardrobe, you can find your inner Gigi Hadid this autumn-winter.

Christian fashionista Cynthia Ajayi is media and marketing executive at The Women's Organisation. She is also a freelance event host, podcaster and has her own YouTube channel, where she shares her passion for affordable fashion. Follow her on Twitter and Instagram @Cynthersizer.
View full Profile