This month Amy Boucher Pye is reading…
Celebrating Christmas
Amy Boucher Pye and Leo Boucher
(BRF, 978-1800390515)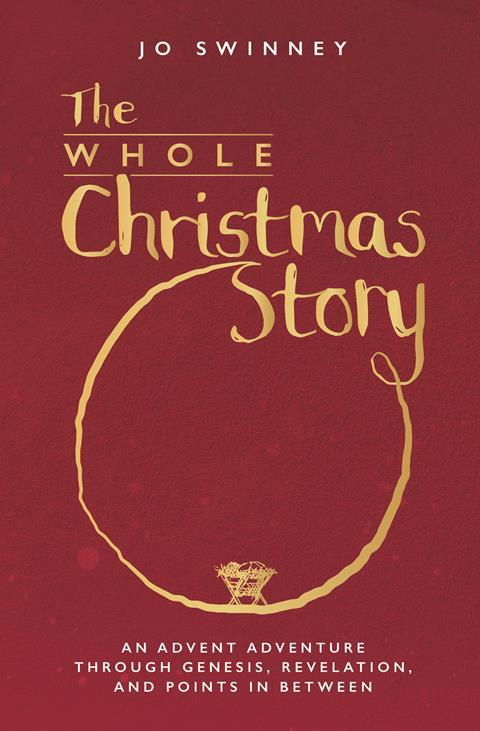 How can it be December already? This year feels different from 2020, as we now veer between a fear that Christmas will be 'cancelled' again (sorry, government people, but you can't cancel the real meaning of Christmas) and entering into a busy month of planning, shopping, cooking and baking, parties and church services. Carving out time to prepare for Jesus being born into our lives will benefit us not only spiritually and emotionally but physically too as we find a deeper sense of rest. Here are two books to help you do this.
I've read the introduction to Jo Swinney's fine Advent book, The Whole Christmas Story, more than once, and each time I well up with tears. In it she shares how a month or so after she started writing this book her parents and their colleagues were in a car accident in South Africa (well publicised as her parents headed up the charity A Rocha). Only the driver and her father survived. With this new experience of grief – in someone who first encountered depression when she was 13 – she offers us wisdom mined from the depths.
Unlike many Advent books, Jo's Bible-based reflections help us to step back and take a Google Earth view of God's grand narrative. I love, for instance, how she focuses for a week on why Jesus had to be born as a baby in Bethlehem – because we're alienated from God through our sinfulness and therefore are wounded and wounding, suffering in our minds and bodies and displaced from home. Christmas gives us God with us – love in human form, as Jo says, through whom we find peace with God. I highly recommend her book.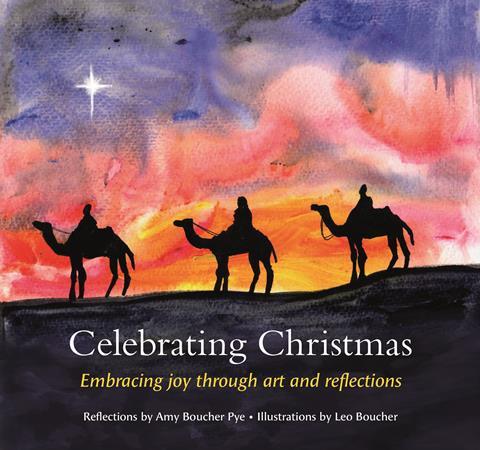 My second selection is a bit cheeky as it's my own new book! Because I so love my dad's paintings, I want to draw your attention to this beautifully produced hardback. It features 25 of my dad's paintings with my accompanying reflections, so you can use it as a Christmas-themed Advent book or as one to enjoy by the fire, sitting near the Christmas tree, during the twelve days of Christmas.
Like Jo, my dad and I feature a week of entries addressing how this time of year can feel challenging and difficult – how strife in families and communities can mean a place at the table remains empty, or how loss and betrayal can lead to a 'blue Christmas'.
I hope you'll be deeply encouraged and buoyed up in your faith through both of these Advent offerings. Even if you can only daily take a few moments to pause, ponder and pray, know that God delights to meet you during those special times. Remember that he's always there loving and sustaining you. I pray you'll have a truly special Christmas.
You can also join our discussions on Facebook. Simply look for the Woman Alive Book Club and join in. See you there!

Amy Boucher Pye is a writer, speaker and spiritual director, and Transforming Love: How Friendship with Jesus Changes Us is her fifth book. She joyfully founded the Woman Alive Book Club 17 years ago, which is now facilitated by the amazing Claire Musters. Find her at amyboucherpye.com and sign up for her monthly newsletter, which includes a prayer exercise.
View full Profile