From childhood loss to founding the Beloved charity reaching out to those in prostitution, Rosie Hopley shares her life's journey through deep lows and great joy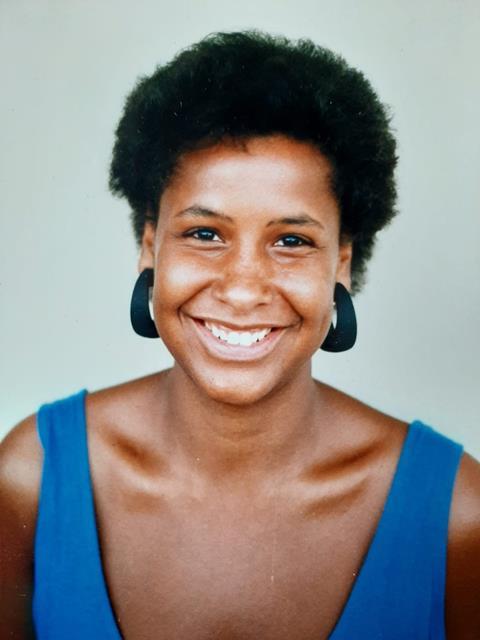 I remember my first prayer as a child. It was almost a decade before I came to know God as my own heavenly Father. Aged around eight, I sat on my bed and asked: "Why did my mum die?" There wasn't an answer then and now, decades later, I've learned to live with the gaps. In life, often there are no simple or tidy answers.
Lives cut short
Growing up in the 1970s and 1980s, one thing that stayed with me was seeing the impact of prostitution on women's lives during the era of the Yorkshire Ripper. For many years, fear permeated the streets and I would talk with the women working the street corner near my home. The reality of being stalked by a killer was all too real for women who were working in prostitution, many due to poverty. Tragically, there were those whose lives were brutally cut short across several northern cities.
Finishing high school, it was a relief to leave the area to continue my studies in a different city. Within months, I'd been introduced to several Christian students who became friends. On my first visit to church with them, something immediately became apparent to me. The church people had joy and they belonged. And that's something I knew I didn't have, but desperately wanted.
Encountering God and his global family
Having come to the end of my strength, and realising I didn't want to try controlling my life anymore, I yielded to Christ and asked him to make me a brand new person. To my relief, God lovingly welcomed me into his ever increasing family, and my life changed. Early on, it was clear that God's family embraces people from all nations and backgrounds, and that, as a black girl from the north, I was a welcome addition that showed the beauty of God's diverse global family.
It wasn't that everything became simple overnight, and yet I found comforting truth in God's word – especially in the Psalms. One pivotal weekend, after making another life-changing decision, I turned to Psalm 27 in my little Bible and read the words: "Wait for the Lord; be strong and take heart and wait for the Lord" (v14). I grabbed hold of this as my own promise and trusted that God would guide me towards whatever he would bring in the future. The peace God granted me was like nothing I'd experienced before.
You are my beloved
Fast forward 25 years, and God reminded me of something that he started in my heart on those street corners when I was a child. My heart was moved in a new way for women working in prostitution – in particular those working in massage parlours and brothels.
By then, I was living in Bristol, and a busy working mum. Yet I couldn't shake this ache, and the nagging questions: "Who was loving the women? Did they know how precious they were to God?" Within a few months, I'd gathered some other church volunteers and together we started to visit women in a handful of parlours in Bristol. We called this work 'Beloved', because it expressed how beloved the women are to God.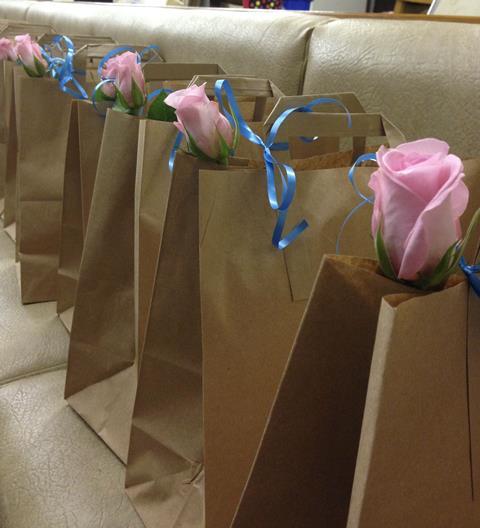 We prayed before, during and after each visit to a massage parlour, and were amazed to see how the doors opened. I asked God to make us brave, like Joshua and Gideon. And he did, helping us, and doing immeasurably more than we might ever have dreamed or imagined. Over a period of years, we were able to visit women regularly in 16 massage parlours in the city, sharing the gospel, supporting people to exit prostitution and bringing comfort where we could. A distinctive of our visits was to offer prayer for any woman who wanted to receive it – and many did – and give gifts of exquisite cupcakes, personalised perfumes and personal attack alarms. According to one colleague from another charity, we were the ladies who did 'guerrilla cupcaking' as we went about our visits under the radar. That description of us still makes me chuckle.
Lamenting with loved ones
Looking back over the last three decades, I have come to see "the goodness of the Lord in the land of the living" (Psalm 27:13), and that his goodness and mercy surely do follow us (see Psalm 23:6). Indeed, they follow us right into the dark valleys as well as the wide, spacious places. Even while mourning the loss of family members, it's an incredible thing to know that God holds us and comforts us in our grief.
We have grieved and lamented with women too, as they have mourned their own losses, and endured all manner of difficulties, especially during the pandemic when the parlours closed and women's income collapsed. Having known grief in my life from such an early age, I knew God was taking us by the hand as we walked through these valleys. None of us have to face such things on our own; he helps us to live in the gaps, helps us to be brave and to endure.
Seeing God's goodness in women's lives
We have celebrated many joys too, such as a wedding or baptism of a dear friend, through to a group of women getting onto a unique training and employment course. We have seen God's goodness as dozens of women have exited the sex industry in Bristol, with several parlours now closed or transformed into much-needed accommodation in the city.
Just before the pandemic took hold, it was my privilege to join several women at a national conference, and see many put their trust in our heavenly Father. He was bringing these dear women into his kingdom and I count it as an honour that I was there to witness it.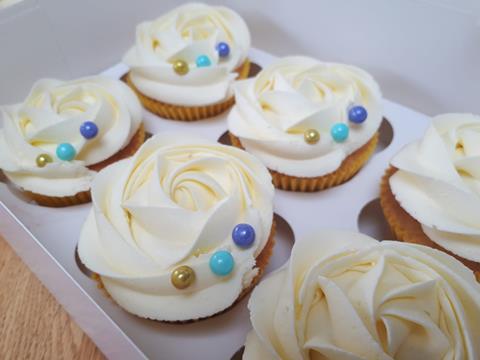 Passing on the baton at Beloved
Earlier this year, God called me to another step of obedience, as he invited me to pass on the baton of leadership of Beloved. It's been a delight to welcome new leaders into the ministry, and to cheer them on as they continue to make an incredible impact on women's lives. And so begins a new chapter in my own life.
At the end of July, as lockdown lifted, I attended the Courage conference hosted by Pastor Kemi Koleoso at Jubilee Church, London. It was fantastic to see so many women being called to be brave. I recall a great message from Kemi as she spoke about moving from comfort to action.God has comforted us, but he wants to move us to action.
As I start on a new season of action, I'm looking forward to learning more, writing and building with others on reconciliation. I long to see people equipped to take the gospel out into their community. That's what God is calling me to be brave about.
What is God making you brave for now? Where is he sending you and to whom?
Rosie Hopley is founder and former CEO of the charity Beloved (beloved.org.uk), co-founder of a social enterprise and co-founder of Bristol prayer gathering Vision for the Vulnerable. Prior to Beloved, she ran her own communications, PR and research business.
View full Profile