Could the police's latest efforts to find out what happened to Claudia Lawrence be the answer to her mother's prayers on International Day of the Disappeared?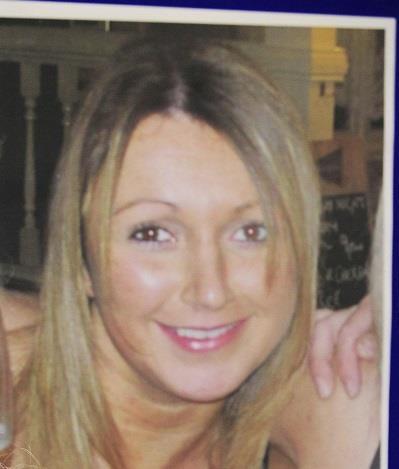 New information in the Claudia Lawrence case has prompted police to search a popular fishing spot and a woodland area around the gravel pits at Sand Hutton, North Yorkshire, approximately eight miles from where she was last seen on 18 March 2009. It seems fitting that new evidence may lead to an important discovery on International Day of the Disappeared (30 August).
Claudia's mother Joan, 77, has never stopped praying that she will one day discover what happened to her daughter, who was 35 when she went missing. Back in 2019, Joan told Premier News: "I think we will get an answer. I pray every day that I will get one."
Police believe Claudia was murdered, but while nine people have been arrested in connection with the case, no charges have ever been brought.
Speaking to press officers at the site, Detective Superintendent Wayne Fox said on Thursday 26 August: "Our focus is on finding Claudia and bringing those responsible for her disappearance and suspected murder to justice."
A living nightmare
Joan told BBC Radio York that this new development in the case has sent her into "utter shock", adding that she feels "very, very churned up". She said: "It's so much to take in in a short time. Nothing seems to happen for a long, long time then everything came together and I haven't had time to really digest it…This is very personal, and it's about me and a daughter that I haven't seen for 12 years. Every single day is a nightmare – this is an added one."
Joan's late husband, Peter, died in February at the age of 74, not knowing what had happened to his beloved daughter. He had campaigned tirelessly for answers and fought for 'Claudia's Law', also known as the Guardianship (Missing Persons) Bill, to become law.
This law, which came into effect in 2019, allows relatives to take control of a loved one's finances while they are missing. While it cannot bring the missing person back, it does help the family make the necessary arrangements in a case like this one.
Twelve years after her disappearance, Joan is still holding out hope that an answer may be found: "If you give up hope, you might as well give up altogether."
Prayers for International Day of the Disappeared
Let's pray for Joan and all of Claudia's loved ones that they will get the answers they need. And for the police, that they will be guided to the right places to find those answers. May God bring hope to all those who are missing loved ones at this time, that they will have hope in the very darkest of hours.