Reaching out to women in the sex industry is vital frontline work. Here, Beloved's Emily Carter explains that in a time when women's stories are manipulated to either promote or demonise sex work, they choose not to conform to either of these, but instead to stand in the gap.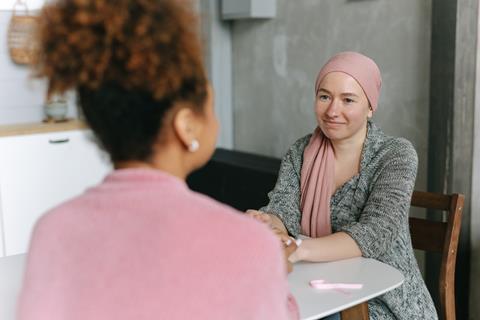 Over the past 10 years, Beloved has sought to support women working in the indoor sex industry in Bristol. Through our monthly outreach and one to one work, we have met with hundreds of women, supported them on their journeys and built lasting relationships. We have experienced highs and lows, difficulties and setbacks, regeneration and transformation and God has been with us through it all, guiding us, holding our hands and lifting us up.
We exist in a time and place where the sex industry is heavily politicised and women's stories are manipulated to either promote or demonise sex work. So how does Beloved fit into this? Well we choose not to fit in. Instead, we stand in the gap.
We stand in the gap through prayer
Beloved is an organisation rooted in prayer, without it, we could not do what we do. Our own intercessions, as well as those of our supporters, has allowed us to access, and be welcomed into, places where others have been unable. Prayer is also something that we offer the women we support. We have seen prayer answered in the most unexpected ways, continually acknowledging that God is at the heart of all we do. It has been amazing to see rooms full of women bow their heads in prayer, hearing God's truth spoken into their lives and watching the transformation that brings.
We stand in the gap through friendship
We have had the amazing privilege of being invited to weddings and meals out, we have celebrated new births and spent weekends away together. We have supported women to set up new homes, integrate into local church communities and eaten a lot of cake! We are a listening ear, a place for joy and laughter, a place for peace and hope. Decade long friendships have been built through Beloved and we continue to offer that friendship to some of the most isolated and stigmatised women in our society.
We stand in the gap through trauma and sorrow
Many of the women we support have experienced loss, the loss of family, friends and pregnancies. The loss of hope, dignity and self-worth. As women we can empathise with the experiences of those we support, we sit with them through the hardships and the darkness and love them through it all. We provide a space to talk, to cry, to lament, where women know they are not judged, only accepted as they are.
Why do we do it?
We stand in the gap because Jesus did it for us. He intercedes for us, he is our friend, he sits with us in the darkest of moments as our comforter and he loves us enough to bridge the gap between us and God through his sacrifice on the cross. The work of Beloved is not something that can be separated from Jesus, it is not something we can do alone, it is all of God and for his glory. We are his Beloved.