As part of Black History Month, singer Dawn Thomas reflects on her own history, the impact her parents had on her life, and the message of hope she wants to bring others through her music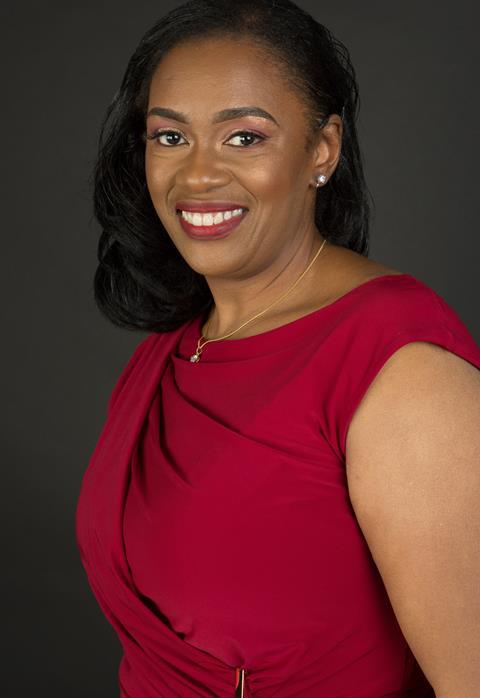 Black History Month is a great time for reflection. It enables us to look back and see how far we have come as a people, and along our own personal trajectories of life. I am forever grateful for other people's sacrifices, which have made it possible for me to be where I am today as a Christian, a black woman and a gospel singer.
My parents, Bishop UT Thomas and Missionary W Thomas, migrated from Jamaica to the UK in the late 1950s and early 1960s. Once married they had four children, of whom I am the youngest. My mother came from a very wealthy background, so it was a big shock to her system when she came across a lot of racism and gender discrimination in the UK. "England puts every black person in one pot," she used to say.
Finding our ministries
Music was an integral part of our church services when my father became a minister. My mother formed and led the adult choir, while my sister, two brothers and I played key roles in terms of the singing and music during the services.
Together with our cousins we formed a gospel group in the 1980s called the Trumpets of Zion. The group became popular and we were invited to sing at church conventions, concerts and festivals across the UK. Our parents were very supportive and stood with us all the way. Inspired by contemporary gospel artists including the Clark Sisters, the Trumpets of Zion felt called to share the gospel message of hope, love and peace to all.
Offering support to their community
My parents sought to be the hands and feet of Christ. Before they had any position in the Church their ministry was hospitality, and together they served many missionaries. As a child, my parents' home was a place of refuge for many missionaries, evangelists and preachers from all over the world. People were constantly coming in and out of our home.
My mother was especially determined to fight for the weak, the poor and the vulnerable. She often supported people whose homes were in danger of being repossessed; not only by helping them agree payment plans with their lenders, but by raising funds to clear the debts. She was an amazing woman. My parents also provided practical support to victims of domestic abuse and stood in the gap for the rejected, including children whose parents had given up on them.
I remember when AIDs was coming to the fore during the 1980s, one of my mum's colleagues, Bernard, was diagnosed with the disease. He was shunned by his friends and work colleagues, but not by my mum. She turned up at his home, hugged him, fed him and washed his clothes. While he was dying, he cried for my mother. That's the kind of impact she had.
Sharing hope through song
It is these childhood memories that inspire my singing. I want to share the gospel through music and see lives transformed by the power of the Holy Spirit.
The whole world has just gone through a major pandemic and many have lost loved ones, so it's important to me to record songs that uplift, inspire and give hope. Music has been a sustaining force for black people throughout history, and, just like my parents, I see myself as someone who ministers to people's hearts through song. I hope people are able to draw on this as they listen to my music.
Formerly a member of gospel group Trumpets of Zion, Dawn Thomas has performed across the UK, Europe and America as a solo artist in recent years. Click here to hear her music on Spotify.