A new report looking into Twitter analytics has recently revealed a number of accounts deliberately targeting (often female) celebrities. But we can all be victims of this unpleasant phenomenom. Here's some practical and biblical advice if it happens to you
Once upon a time, when you'd hear the word troll you'd imagine some Gruffalo-type character inhabiting the underside of dark bridges – but for a rising number of social media users they now inhabit the darkest moments of our days.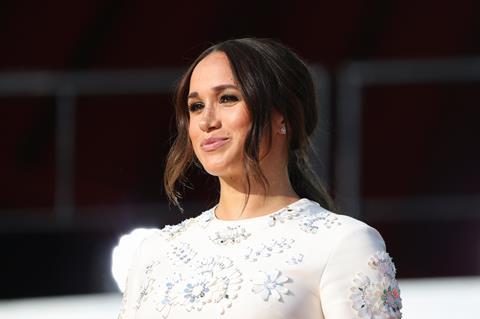 As a blogger and author who writes countercultural articles on the life experiences and views of young Christian women today, I am no stranger to online trolling.
The boom of social media has been akin to a baby growing into a petulant teen. At first we thought it novel and rather cute to like pictures posted by loved ones. Amazing to give ourselves a voice that once only belonged to the media and the rich, and goodness – even create our own 15 minutes of fame. Yet over the years, we realise that, just like babies, there is no handbook. No instruction on what to do when things get messy and that baby starts answering back.
Well-known women being targeted
In recent years, there seems to have been a rise in the number of female celebrities being targeted online. For example, BBC Breakfast presenter Louise Minchin and her daughter received intimidating comments on Instagram in July last year by Carl Davies, who had previously been convicted of stalking former Girls Aloud singer Nicola Roberts.
The recent report into the online harassment of Meghan Markle, by Bot Sentinel (a Twitter analytics service), indicates that there has certainly been a targeted attack against Meghan – one that has been coordinated by those who know how to get around the social media algorithms that have been set up specifically to protect against such trolling.
Sadly, trolling has also had a part to play in tragic deaths. For example, the high-profile suicide of former Love Island presenter Caroline Flack brought the role of social media under scrutiny.
And many women in the public eye have to deal with a constant flurry of body shaming comments online. On her own Instagram account Gemma Atkinson highlighted the trolling she received after giving birth, much of which criticised her choices and also pointed out how unlikely she would be to ever achieve her desired body shape again.
So what can we do about online trolls if we experience trolling ourselves?
Thankfully, while there is no law yet in place to protect us against trolling, there are practical things you can do to rebuke trolls. The most important thing is to learn to not feed them, for they are hungry!
1. Never reply to negative comments, or direct messages In many instances, online trolls are so wrapped up in their own negativity and downward spiral, they thrive on your response, be that positive or negative. They simply want to be seen and heard. This is not a case to turn the other cheek, instead shake off your sandals!
2. Pray for them It seems cliché, but this is a great way to feel like you are winning. In spiritual warfare (which this is), the most powerful thing we can do is pray for them. Jesus told us in Matthew 5:44 that we must love our enemies and pray for those who persecute us. Do not take this lightly; I believe he intended this for our own peace more than we think.
3. Realise this is nothing new Matthew 7:6 says: "Do not throw your pearls to pigs", which reveals that even in biblical times naysayers would attack the righteous. So trolls aren't doing anything new – they are simply utilising the technology we have available now. Realise that you can set your mind on things above. If God is for you, who can be against you?
Remember who you are in Christ, and continue to shine your light. Oh and remember: the 'block', 'unfriend' and 'unfollow' buttons are most useful.

Alena Kate Pettitt is a young housewife, mother and Christian women's author. She blogs about homemaking and Proverbs 31-inspired lifestyle at thedarlingacademy.com
View full Profile