Rachael had no idea why she was called to London and she still doesn't, but incredible things are happening around her and that can only be God.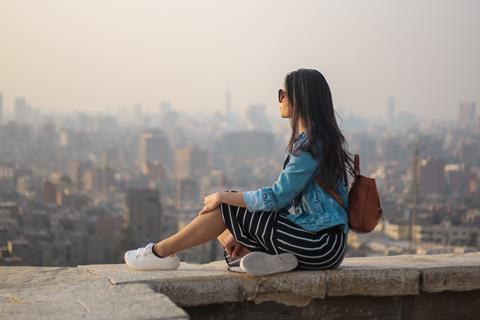 As a young, emerging, Christian woman living in London, I often find myself wrestling with some big questions around who I am, who I'm meant to be and what my purpose is. In a society where our best bits are posted for the world to see, and it seems as though everyone else is on the direct path to purpose, it can be discouraging when you're not in that place. But fortunately, we have a loving Father who we know has a purpose for our lives: '"For I know the plans I have for you," declares the Lord, "plans to prosper you and not to harm you, plans to give you hope and a future."' Jeremiah 29:11.
It may be an obvious one, but this verse has given me so much comfort in the last six months when it felt as though my life had been flipped upside-down and turned inside-out. If you had asked me a year ago where I thought I was heading, I'd have told you that I was building foundations and planting roots in the quiet, countryside of West Sussex. I was fully engrossed in my church, work, friends and I'd invested in a hefty pair of wellies for long dog walks and muddy Sunday afternoons. That was it, I was happy, secure. Little did I know that God had other plans.
I was lost. I knew that God had moved me, but I couldn't see why.
Within a month of getting a nudge from the Spirit that he wanted me to move to London, I had secured accommodation and been offered several jobs. I packed up everything I had and made the move to the city. The months that followed brought with them excitement and adventure but also lots of confusion and the overwhelming feeling of not knowing where or who I was anymore. I was lost. I knew that God had moved me, but I couldn't see why. Repeatedly I'd go to God in prayer and ask him: 'What do you want me to do?' 'Why have you moved me?' 'What's the purpose in all this?'
Six months down the line and I'm still not completely sure. I don't think I will be until I can look back at it all. But one thing I do know is that God has been entirely faithful. When I needed community, he led me to the most amazing church. When I fell ill and couldn't work, he provided inexplicable financial provision. When I felt I had lost all creative passion he showed me new paths to explore that would relight the fire. Even though he hasn't directly answered my questions, I am firm in the belief that he has a plan.
Even though he hasn't directly answered my questions, I am firm in the belief that he has a plan.
'For we are God's handiwork, created in Christ Jesus to do good works, which god prepared in advance for us to do' Ephesians 2:10. If you are on the journey of obedience and are struggling to see God's purpose in the chaos let me share with you the advice I was given; Focus on the small moments. It's important to try and see God moving every day.
Journaling has quickly become my solace. Making note of everything I experience him doing, however small or insignificant it seems at the time has provided a gateway to noticing what God is placing on my heart. I've started to see direction if not the whole picture. He's provided new opportunities to release my voice within my work. I've had reminders of previously forgotten prophetic words. I've found joy in unexpected places, who knew smiling at strangers on the tube could be so good for you. And I can't go with mentioning the abundance of support I've received from friends old and new. God is at the centre of it all.
'And we know that in all things God works for the good of those who love him, who have been called according to his purpose.' Romans 8:28.

Rachael is London-based actor who's a big fan of Jesus. You will also find her dipping her toe into presenting, writing and public speaking, usually discussing the trials facing Christians in their 20s. You can connect with her on Instagram @rachael.cottleofficial.
View full Profile