As the final lockdown restrictions are about to lifted, Sarah Yardley shares with us some of the lessons she has learned through many life-altering changes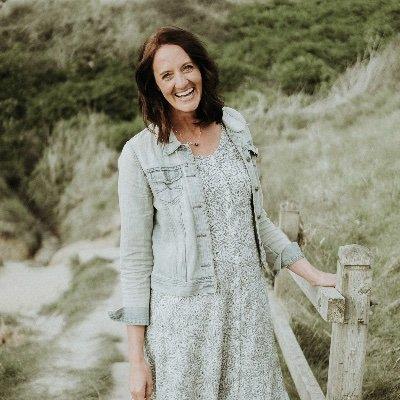 Months ago, we expected that we would run joyfully out of lockdown, embracing life in full freedom. Today, it feels a bit more like we will limp out of lockdown, carrying a few of the scars and questions from the last 18 months. We will be given the gift of freedom, and freedom can be a dangerous thing. As life and opportunity accelerate around us, our space for reflection can be the first thing eliminated from busy schedules.
Over the years, my life has included navigating the changes of country, culture, friendships and faith. Some of the lessons I have learned as I have imperfectly navigated these changes are covered in my book More > Change: Navigating change with an unchanging God (SPCK). I pray the ideas in the excerpt from my book, shared here, will be helpful to you as we begin to emerge out of lockdown:
Go back to what you know
This doesn't always mean that you return to your previous career or a previous love, but go back to the truths that you know, even if you don't feel them in the moment. In the Psalms, we read this reminder: 'Return, O my soul, to your rest; for the Lord has dealt bountifully with you' (Psalm 116.7). In the times when we don't feel confident, we need to return to the truths that are greater than our feelings.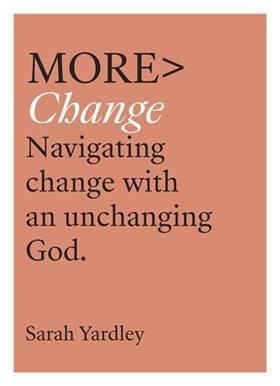 Sink your heart into truth, not emotion
Our hearts are weary and restless. They can be carried away, like the tide, and suddenly we find them adrift. Sink your heart deeply into truth and guard your emotions from controlling your actions.
Listen first to Jesus
If you want advice, you will always be able to find it. You can find someone to tell you almost anything you want (within reason). Choose to listen first and always to Jesus, in prayer and through his Word, which is alive.
Allow your grief and know your wounds
Many changes include times of great grief and loss. Don't rush past that grief or you may discover that you carry wounds into your next chapter. Ask the Spirit for a genuine and deep healing for the places that are raw.
Seek joy
Alexander Maclaren (1895) said it best: 'Seek to cultivate a buoyant, joyous sense of the crowded kindnesses of God in your daily life.' If your future is uncertain, give thanks for your friends. If your job is uncertain, give thanks for the sunshine. If your physical health is uncertain, give thanks for your mind. If your heart is uncertain, give thanks for the unchanging Word of God, true even when we don't feel it. Seek joy and, sooner or later, you will find that it has been seeking you.
As we emerge from lockdown, I pray that, above all, our lives are marked by great kindness, and that we live with the generous love of Jesus towards all we meet. In a world marked by many changes, his love towards us is constant and unending. There is grace for today, for tomorrow, and for all who are ready to receive it.

Sarah Yardley is passionate about faith, travel, reading, coffee and community. She was born in California, lives in Cornwall and loves finding and telling true stories. Her book, More > Change: Navigating change with an unchanging God, is available now.