Juliet Coley writes about her forthcoming book, Mothers of Zion, which shines a light on the role mature women have played in building Britain's Black Pentecostal Church movement. Here she shares her experience of growing up around these wonderful Windrush women.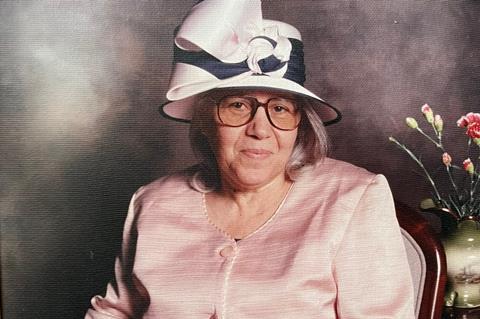 'What a privilege, what a joy divine…' to quote a line from a well know hymn, is how I would describe co-editing Mothers of Zion: Windrush Women, Past & Present - Pillars of the Black Pentecostal Church. The journeys of these 38 wonderful Mothers drew back the curtains of my memories of 1970s and 80s when the Black Pentecostal Church was more traditional, vibrant and buzzing with young people. Here is my experience.
I grew up in the New Testament Assembly in Leyton, east London, which was led by the late, formidable Rev Dr. Io Smith MBE, who was a powerhouse and inspirational woman. I watched her move, shake and kick down barriers way before her time. Because this was my reality - and my church was filled with strong, resolute women - this was something I thought was the norm.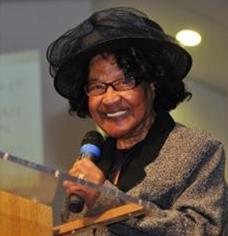 The Bible has so many positive descriptions of church Mothers, including being:
Full of love and compassion, Isaiah 49:15
An amazing comforter, Isaiah 66:13
Blessed beyond measure, Psalm 127:3
Building a legacy of faith, 2 Timothy 1:5
Church Mothers were teachers, encouragers; they led by example; were fair but firm; full of wisdom and experience; uncompromising and most importantly prayer and fasting warriors.
They were no-nonsense stylish individuals, whose bespoke hats and immaculate dress style made them stand out in the Sunday Services.
Church Mothers were not afraid to tell the young sisters that trousers were for men and jewellery for Jezebels; would chastise if skirts were too short, arms left uncovered; and would demand they wipe off their lipstick and face paint. As a young Christian, I and many others would rub Vaseline onto our eyelids and lips, so they would shine – our discreet way of rebelling.A Mother of Zion has the responsibility of raising the children of the church in the ways of God, and their impact is an everlasting legacy. Their skills and talents are what makes them unique.
Prayer and Fasting are part of their daily diet. For these spiritual warriors, individual prayer would begin in their homes first thing in the morning and end last thing at night. A church-and-home prayer meeting with fasting would be held weekly, and they would visit the infirm and pray with them. Many overcame healing of terminal illnesses or prayed and fasted for a miraculous intervention on someone else's behalf and witnessed victory.
Church Mothers were excellent cooks and the congregation looked forward to being fed free of charge during the interval of all-day services: stew chicken, rice and peas, curry goat, white rice and escovitch fish with potato salad and coleslaw on the side. On sale after church would be tasty beef or veg patties, coconut drops, grater cake and gizzada.
Many Church Mothers were talented seamstresses and possessed sewing talents that was comparable to - and some superseded – those of Vera Wang or Oswald Boateng OBE, and they dressed the youth and adult choirs in matching suits and gowns. Members of the women's departments were attired in immaculate two-piece outfits, which were crowned by original and flamboyant headwear.
They were also amazing fundraisers. Many of the church buildings were purchased due to the tenacity and fundraising drives led by the Mothers.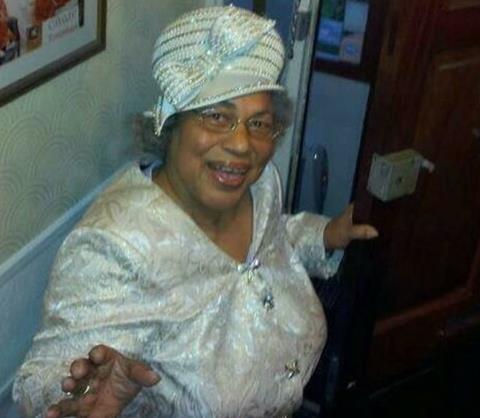 They formed alliances and competed at building rallies to see who could raise the most money – amassing thousands of pounds in the process. This support enabled churches to accumulate building assets which has helped keep the movement going today. Many Church Mothers were also responsible for the pardner saving schemes, enabling families and individuals - in and outside the church - to purchase their own homes, buy furniture, or send money to their relatives in the Caribbean.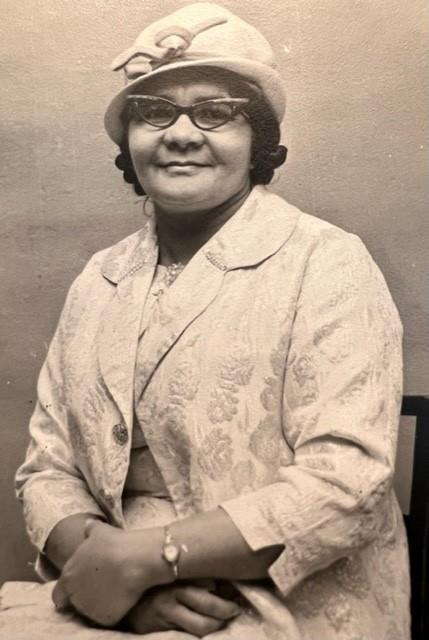 The Windrush Generation bought with them their diligent work ethic, which helped to build the UK in many areas, including the NHS, national transport system and car manufacturing industry. The also came with their amazing culture: their beliefs, religion, music, food, language and style. There had been so much negativity written about Windrush following the UK Government's Hostile Environment Policy, but our phenomenal female elders - the Church Mothers of Zion - should be saluted for their heroic and massive influence on the Black church.
38 Church Mothers are featured in this book and include Mother Rose Lyseight founding member of the New Testament Church of God; Mother Bell and Mother Jean Reynolds, who were members of Church of God in Christ; and Mother Elfreda Francis, who was mother to Ruach City Church and The Firstborn-Church of the Living God and the mother of Bishop John Francis.
First published in Keep the Faith magazine
Woman Alive Exclusive Offer
Mothers of Zion is only £10.00 (RRP £15) until 7th April 2023. Visit younglitstars.com/juliet and put the code WA in the checkout to receive your discount.