Mandisa Lynn Hundley's award-winning singing career began on the fifth season of American Idol, where she finished in the top ten. She spoke to Damilola Okeke about the challenging seasons in her life and how they have impacted both her faith and music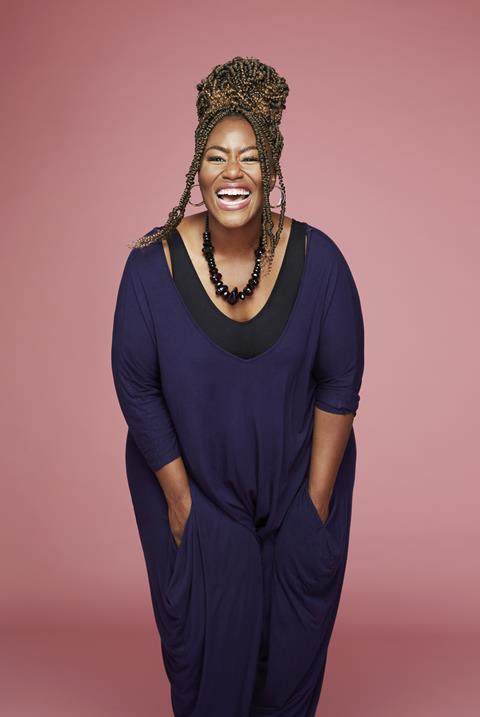 What was your family life like as a child?
I was raised by my mum, who was a single mother. Mum was raised in a Christian home, but we never went to church when I was growing up. I became a Christian at 16. Years later, when I was singing on the worship team for Beth Moore's 'Living Proof' live events, my mum came to watch and rededicated her life to the Lord.
So how did you end up on American Idol?
It was my favourite show but they had an age limit, so I couldn't audition. Then they raised the age limit to 28. It was the last year that I was eligible, so I auditioned.
Let's talk about the Out of the Dark album. I know it was birthed out of a challenging season.
The album right before that is Overcomer. And the song 'Overcomer' was inspired by my friend Keisha. She was pregnant with her second child when she was diagnosed with breast cancer. I wanted a song to help her stay in the fight. I really believed that God was going to heal her. She was so encouraged by that song. Keisha was able to deliver her child, and had one year with him before she passed away. I harboured some anger with the Lord, as I couldn't understand why he didn't heal her. I sank deeper into depression. Some friends gathered around me, and they forced me to get some counselling. I was considering taking my life; that's how bad things were. That's when the Out of the Dark theme was birthed because I thought about all those reaching out to me. God pulled me out of that pit.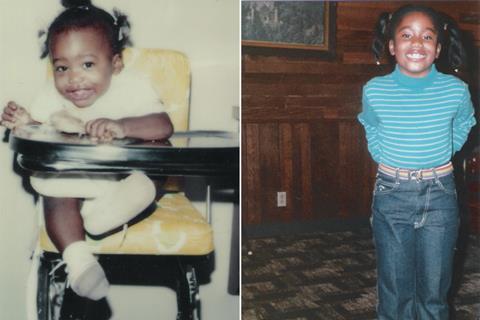 The very first time that people saw me on stage, Simon Cowell made a comment about my weight
Can you share what it looked like to journey through such grief?
I started turning to some old behaviours in order to fill that void and isolation. We are meant to live our lives with one another as the body of Christ; anytime we are isolating it's so easy to go dark. When I'm by myself, and I start listening to the voice of the enemy and believing the worst things about myself, it's a slow fade to go to that dark place. Any of us are susceptible to it.
Have you ever felt a sense of peace in terms of God responding to that question of why Keisha died?
I very much miss my friend; I still wish that she were here. However, in Revelation 12:11 it says: "They triumphed over him by the blood of the Lamb and by the word of their testimony; they did not love their lives so much as to shrink from death." That scripture is talking about martyrs. We are living in a very small part of our lives right now. When you look at eternity, I know Keisha's story continues on. Right now, I just have a finite view of what life is.
You've decided to write about your story in a book, also called Out of the Dark. What led to that?
There is so much shame associated with having mental health issues as a Christian. I think Elijah wrestled with depression. One minute he was calling down fire from heaven, and destroying the prophets of Baal. The next minute, he sat by a tree and said he wanted to die. I want us to start talking about depression, because so many people are wrestling with these mental health issues by themselves. I wrote the book to open up discussions.
The significance of Psalm 40 comes out in the book. Why is that so important to you?
It's my testimony. It says: "He lifted me out of the slimy pit, out of the mud and mire; he…put a new song in my mouth." I feel like my testimony is especially found in verse three: "Many will see and fear the Lord and put their trust in him." If people can identify with my story, see the fingerprints of God through it and can put their trust in him, that makes it all worth it.
There is so much shame associated with having mental health issues as a Christian
You also talk candidly about your weight. How did fame and being in the media spotlight impact this?
The first time that people saw me on stage, Simon Cowell made a comment about my weight. That was 15 years ago, and it's been an ongoing battle. My weight has gone up and down so many times. But I do know this: God's grace is sufficient. I know his power is made perfect in my weakness. And I do believe that I will be whole and healthy. It's a journey. And it's something I wish I wasn't doing so publicly.
What would you say to somebody who is reading this thinking: "I'm struggling"?
There is a song on my Out of the Dark album called 'I'm still here'. It says: "My heart is still beating, and my lungs are still breathing. So God has not done with me yet." Don't look at how far you have to go. Just put one foot in front of the other. What is something you can do today, to get to where you want to be? Just make a decision. One day at a time. It's those little decisions collectively that lead to a place of victory. But we have to start now; no more putting them off for tomorrow.
Mandisa is the fifth American Idol alumna to win a Grammy Award for her album Overcomer in the Best Contermporary Christian Music Album category. Her book Out of the Dark is available now. Find out more at mandisaofficial.com
To hear the full interview, download 'The Profile' podcast premierchristianradio.com/theprofile