Marie Aitken shares the heart behind her exciting new initiative, Girl Can Daily, and explains how it can help encourage young women and give them the confidence to step into leadership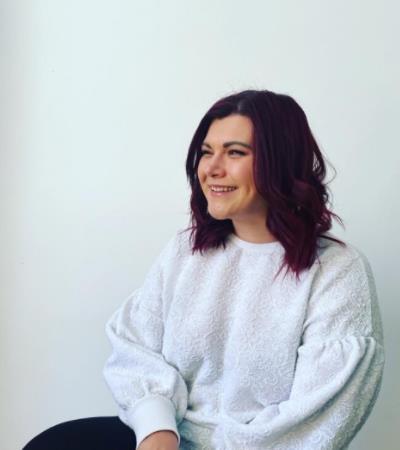 I believe in our lifetime we will see more women emerge into leadership than any other generation before us.
This may sound like a bold statement, but something is stirring in this generation. A hunger to be developed, a desire to be heard and a confidence to step forward and lead.
So how do we equip them?
Remembering the dream
For the past decade I have worked with emerging leaders. Both through internships and employment. There is nothing more exciting than witnessing a young leader emerging into their potential full of self-confidence.
However, the season of online church for me was a wake-up call. I become exposed to the lack of female leaders across our nation and very rarely did I see a female speaker platformed. Where were they?
For so many the past twelve months (alongside being an incredibly difficult time) has unearthed long forgotten dreams. Although my job became crazy busy, with travelling less and longer weekends, my prayer time deepened, and I was able to revisit dreams and desires I had long forgotten.
I remembered words and promises God placed on my heart years before. A clear vision of what could be came to life again, and, just like a floodgate opening, inspiration came.
Although I have always worked with both male and female younger leaders, it has always been a special joy to see a young woman reach her full potential and I long to see more of that.
I love pouring into young women encouragement and teaching that will help them walk out their calling in confidence.
Seeing the lack of female leaders during the season of online church didn't anger me, it called me into action to take what I have always been doing on a smaller scale, national and online. To reach more emerging female leaders and provide them with growth content. So at the beginning of this year, Girl Can Daily was launched.
Our values
Girl Can Daily is founded on four values that will never change:
Inclusion We are intentional about diversity.
Encouragement We are committed to posting daily content that will build our audience up.
Empowerment We do not dwell on past voices that may have said "girls can't" – we simply say: "girls can".
Generosity All our online content and events will be free! To truly see the acceleration of women in leadership, there have to be zero barriers.
Right now we are in the new beginnings stage, but the dream is big! I can see it so clearly.
I see national programmes, gatherings and events. I see content so rich in wisdom and value as we expand our team to include more experienced leaders. I see local churches resourced with content to help them equip their emerging female leaders. I believe through the work of Girl Can Daily we will see an acceleration of women equipped to lead!
Marie Aitken is head of England at Alpha UK, a wife and mum of two. To find out more about Girl Can Daily visit their website and follow them on Instagram @girlcandaily

Marie Aitken is head of England at Alpha UK, a wife and mum of two. To find out more about Girl Can Daily visit their website and follow them on Instagram @girlcandaily
View full Profile