Your stories of God's intervention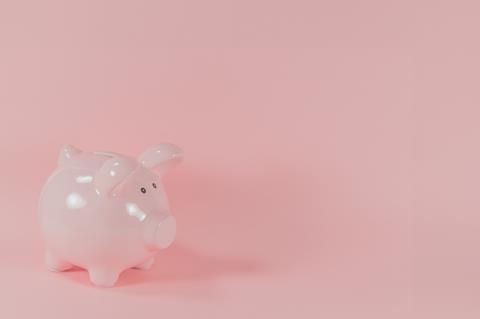 God's incredible provision!
The provision of finances is massive; I have realised this is an absolute bottom-line trust issue: is God really true to his word? The goodness of God hasn't simply followed after me, it has pursued me – not least in finding accommodation, each time being a deeper dive of faith. One apartment exceeded mine and my husband's monthly income. But perceiving this was Jesus' place for us we took it and the next day, without knowing our need, local friends committed to giving us a monthly gift exactly covering the shortfall.
Years later the Lord led us to start a business. We put resources into renovating a barn only to have the landlord sell it, giving us just weeks to rehouse huge quantities of stock – as well as ourselves. We prayed with the church leaders who sensed God telling us to seek his kingdom and his righteousness and all this will be given [Matthew 6:33]. We committed to that, so when I received a call about a property, I declined it. After the third call I asked Jesus if this was in fact his provision and discovered it was! Not only did Jesus meet the specific list of requirements, but we later realised he exceeded it in ways we hadn't even anticipated!
During that time, we inherited money to use towards a property purchase. We weren't ready to buy so invested it in a company who later went into receivership and we lost it all. On our return to the UK, faced with commercial rent, we moved eight times in two years until we were finally offered an affordable contract. Out of the blue friends asked if would we like to buy. Despite generous gifts and soft loans, we couldn't meet the required amount to partner with the Housing Association in buying the hugely discounted property. This was on a Friday, and we had until the Monday. With huge relief I laid it before Father, saying: "If it's ours, hallelujah!; if it's not, seriously, hallelujah!" The next day a friend called and said: "We're giving you a bridging loan." It was ten times what we had invested and lost and by the Monday the additional money was in.
Some years later, God invited us to move to Scotland so, after prayer and a prophetic word, I left my job in London and we moved (shared on womanalive.co.uk in August 2023). We currently don't have enough each month to live on but Jesus has made it clear he wants us to live in daily partnership with him. For example, we questioned if we should give a quarterly gift of £200 despite not having enough money to pay bills. We prayed and I felt we should still give the money and trust Jesus that it was in fact the tithe on a gift we would receive. We did the online transfer and later that day, at the end of a scheduled work call, the guy asked my husband what our bank details were: they wanted to give us £2,000!
Recently I heard a sermon by Emma Stark prompting a mindset shift from being seeker-receivers of God's kingdom provision to being a resource and a resourcer, as we steward the kingdom of God. She went on to say that it's not about first becoming financially stable – I was reminded that where I may perceive lack is already God's plenty and promise! We are needing to find another home now, so we dive deeper in faith and ask: "Lord just as we need resources to make this happen, how can we resource others?" I remind myself of his faithfulness and goodness constantly and of his power and authority; and that of the increase of his kingdom, there is no end!
Jane, via email
What God taught me about my jubilee year!
In August 2022 I turned 50. I was going through a really difficult time emotionally; I was a single mum to three teenagers and was dealing with depression. I felt like I wanted to bless my friends and take them away for my 50th . I had never done that before, but I thought it would be amazing to pay for everyone to go away for the weekend and to enjoy each other's company, as it had been such a tough time since COVID. So I booked the weekend for December. It was super exciting as it felt like the right thing, as, since turning 50, I felt God was saying to me: "Cancel debt". I felt that if anyone I worked with owed me money, I should cancel the debt. It was quite liberating as I had the ability to do it. It was exciting to follow the Lord's leading, even if it seemed crazy to others. I knew it didn't make sense financially. Just listening to the Holy Spirit guide me who to give to became key during quite a dark time, and it ultimately gave me hope.
In December when we went away, one friend gave me a card. The message was very specific, about my 50th year being a 'Year of Jubilee'. She put Leviticus 25:10-11 in it: "Consecrate the fiftieth year and proclaim liberty throughout the land to all its inhabitants. It shall be a jubilee for you; each of you is to return to your family property and to your own clan. The fiftieth year shall be a jubilee for you; do not sow and do not reap what grows of itself or harvest the untended vines." I had never heard of jubilee before, but I felt that I needed to research it. I came back from the weekend and went to church for the first time in about a year. The sermon was on the Jubilee and releasing debt! I felt like God was saying my jubilee year was going to be really important. He had a specific plan, and he would provide for me as I obeyed. When I was struggling but still giving out, he was ministering to me, telling me he loved me so much and was healing me. My journey has turned into a walk with sometimes a hop and a skip. I feel so much more alive – God is restoring me, and it all started with radical giving in my jubilee year!
Jill, by email
God miraculously provided my tuition fees!
In 2017, I was trusting to be able to do a second year at Bethel School of Supernatural Ministry in Redding, California. I had been covered financially for my first year but came back with no money and had just three months to raise the funds. Not only did I need $4,500 for tuition but I also needed around $7,000 for living expenses as I was not allowed to work during my time there. In faith, I applied for my visa (which miraculously got approved despite not having sufficient funds) and bought a one-way ticket to the US (using the last of the money I had). On the night before I was due to fly back to the US, I still had around $3,450 outstanding on my tuition and was told not to fly out if I couldn't guarantee it would be paid in full (international students had to pay in full to register). I was talking to my friend over dinner telling her I thought I would just defer for a year and find work to save up to go back. A few minutes later my phoned beeped and I saw that someone had paid $1,000 towards my tuition. I screamed and said: "OK I think I better get packing because it looks like I am going to the States tomorrow." By the time I landed in Dubai to wait for my connecting flight to San Francisco, my tuition had been paid in full! Not only that, God provided everything that I needed throughout my second year in the most wonderful and fun ways.
Sarah, via email
What's your story?
Testimonies are an important way of encouraging each other in faith and we'd love to hear your personal experiences of God, whether that's a miracle story or Jesus standing with you in the storm.
Email us: womanalive@premier.org.uk
Please include your first name with your correspondence – but do let us know if you want to share anonymously. Entries may be edited for length and clarity.