While many can feel overwhelmed by the festive season, Cathy Madavan gives us some great suggestions for how we can both embrace and enjoy Christmas this year.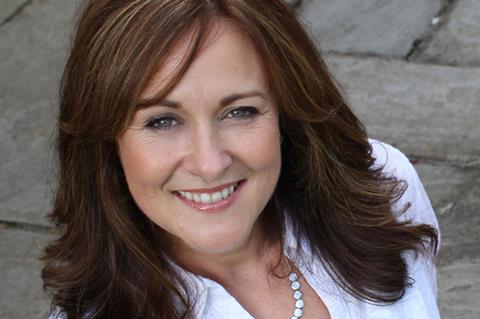 There's a lot to love about Christmas. Who could resist a twinkling tree, singing much-loved carols and eating your body weight in mince pies? It's a special time of year, despite the rampant commercialism that threatens to obscure the reason for the season.
It's a time to celebrate, to meet and eat with others and to reflect on God's love. And yet. Let's be honest, it can feel like a lot, can't it? Preparing for Christmas sometimes seems like a part-time job, which leaves you with less money rather than more! And, for many people, it is a time of year with added pressures, sadness or worry. So, here are five suggestions that might just help us all to survive and even thrive in this festive season.
1. Prioritise
We are all very different and what you need to cope with Christmas might differ from your best friend or colleague; we all have varying family dynamics, responsibilities and personalities, after all. But here's what I've come to realise – if you don't set your own priorities, somebody else will do it for you.
So, here's a question: what do you really need this Christmas and how might that be achieved? What would you like to see happen? I'm not advocating selfishness, but, as well as caring for others, it might also be possible to clarify your own priorities without having to justify your needs endlessly to others. It's sometimes good to step back and reassess what we value most.
2. Manage your relationships
According to social media, everyone's family resembles the Waltons at this time of year. In the real world, however, we probably all have some relational dynamics to navigate! While some people feel overwhelmed with family visits, others feel more alone than ever.
Many become acutely aware of those they miss or those they have lost, so let's check in with anyone we know who will be finding Christmas hard. If you have particularly difficult relationships to manage at this time of year, consider agreeing not to talk about certain topics or plan in advance some activities or games that will divert attention and de-escalate stress where necessary. Be as kind to yourself as you are to others, and take some time out when you need it!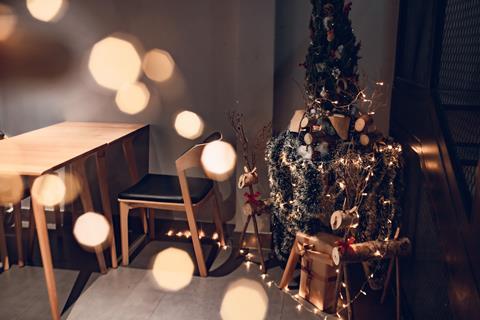 3. Be realistic
Sure, we'd all love to cook like Jamie Oliver, and to share beautifully wrapped presents under a gloriously colour-co-ordinated tree. But then, hey, life happens. And who set those impossible-to-reach standards anyway?
If things don't go to plan, firstly consider whether the plan was really attainable, but also, that maybe the messiness is all rather normal. Sometimes the interruptions, toddler/teenage/parental meltdowns (delete as necessary) and charcoaled parsnips are a reminder that perfect is unattainable and Christmas is not supposed to be a performance anyway.
4. Be joyful!
The nativity angel told the shepherds he was bringing good news of great joy. Wouldn't it be good news if this Christmas brought moments of great joy, even if there are challenges to manage?
Whether attending a wonderful church service, enjoying family traditions, taking wintery walks, watching great movies or just spending time with others, it's good to create space for what brings you joy – even if that is some well-earned rest after the event! If you struggle to enjoy this time of year, remember Christmas will pass soon, you're not alone and it's good to get support and talk about any struggles you are facing. Let's all look out for those who need extra support, even as we enjoy the blessings of the season.
5. Celebrate Jesus
This Christmas, why not consider how you might get past the tinsel and turkey and meditate further on the saviour who willingly entered a fraught political world and into a complex family dynamic to embody a simple but profound truth – God loves us enough to dwell with us and to rescue, restore and redeem us.
Isn't it extraordinary? All over the world, there will be believers, rich and poor, persecuted and free, young and old of every nationality and background united in singing praises to the newborn King who now reigns forever. The more we focus on the wonder of the nativity story this Christmas, the more satisfied and inspired we will be. It's all about him, after all!

Cathy Madavan is a speaker, writer and broadcaster. She is on the board of the Kyria Network and is author of Digging for Diamonds (Authentic Media), and Irrepressible– 12 Principles for a Courageous, Resilient and Fulfilling Life (SPCK).
View full Profile