Award-winning entrepreneur Bridget Callaghan is the founder of Well Kneaded, a London-based pizzeriaand social enterprise bringing connection and restoration. Here she explains how it all started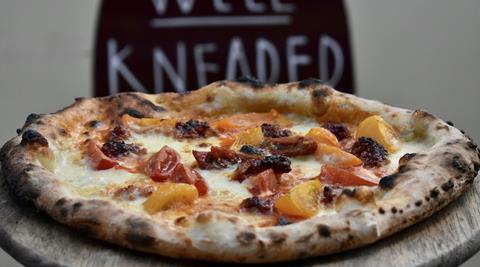 Words by Jane Knoop
"What do they like, that I like too?" I thought, while watching a group of young people kick a ball around the estate. "Food…what food do they like? Jerk chicken…I like chicken, but I don't really fancy cooking it all day. How about pizza…?"
There was no big strategy – initially at least – just lots of small decisions like this one, that got me from concept to reality. A heart for the young, oppressed and voiceless prompted me to ask both practical and uncomfortable questions. I had no idea back then that these initial musings would end up turning into an award-winning business and social enterprise. God brought flesh to the bare bones of my inklings and gut feelings, as is his way.
Stirred to step out
I was in my mid-20s at the time, working for a church on a low-income estate in southwest London. Spending time with the young people on this estate opened my eyes to a section of society that were sidelined – their prospects dictated by heritage and circumstance; their opportunities minimal or non-existent.
While the projects were successful in terms of engagement, I couldn't help noticing that they lacked long-term impact – especially for the older kids who were done with school. Honest conversations uncovered the same story. "I've given my CV to the job centre," they'd say, "I've been told they'll get back to me. But I've heard nothing." They were listless and lackadaisical, facing a tough reality. All this coincided with the London riots and David Cameron's talk of a 'Big Society'.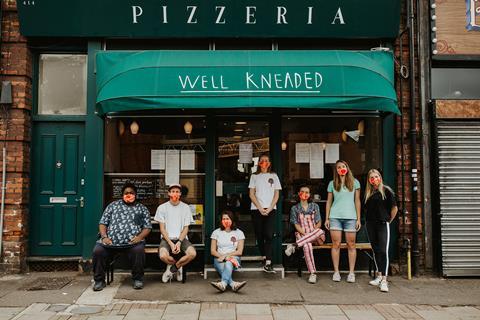 There seemed to be wide recognition that there was a problem and a need for localised responses to community needs, but from where I was standing this acknowledgement wasn't leading to actionable change. I felt compelled to respond. There were courses being run for young people out of work, but the next step was lacking. There were very few organisations who included training for young people with no real work experience as an integrated part of their business model.
I have since learned that this is because it can be incredibly hard to make it work financially. Undeterred – and unsure of the long-term goal – my friend Bryony Lewis and I became set on establishing a small business that would involve and empower young people. Pizza, made and served by young people facing disadvantage, was the vision. It seemed like madness to many!
Embracing the ups and downs
The journey from idea to business launch was by no means straightforward, but each time we almost gave up another door would open, encouraging us that it was God's heart for these young people ushering us forward. Our first real open door was when we found someone who specifically wanted to invest money in a business that would serve people on our estate.
They loved our vision and gave us a small but significant sum to get started. Rent for a permanent base was too expensive initially, so we bought a vintage Citroen van off eBay. The threads started coming together: our van was fitted out, a pitch secured near the estate, and our hands trained in the art of pizza dough making! Despite the open doors, it was far from plain sailing, and it was a very unconventional, uncertain career path for a young 20-something to be embarking on! Securing our first pitch for the van was a battle – involving our local MP speaking in parliament to fight our corner.
Pizza, made and served by young people facing disadvantage, was the vision
Also, the reality of using our beloved vintage van resulted in hours of frustration, with it frequently breaking down. Inside the van, there would be times when we'd be twiddling our thumbs, making no money at all. At other times there would be queues outside and I'd be in a small, hot space, managing a few young people, which wasn't always straightforward. We would be rejoicing one moment, revelling in the privilege and joy of journeying with young people as they uncovered their own self-worth and discovered a God who was for them, not against them. We would count the cost the next moment, and contemplate shutting our doors entirely, wondering if it was all worth it. Amid the tumultuous journey, we've somehow thrived! Ten years on and Well Kneaded has grown into an established, thriving business. This can only be God.
Creating a kingdom-focused business
The question that I have continually wrestled with is: what is a kingdom business? Where are the boundaries and what does the nitty gritty, day-to-day look like? For now, it looks like being a prayerful, risk-taking community – taking seriously our responsibility to both people and planet, acknowledging their interconnectedness and the need for restoration.
Our initial casual mentoring of young people facing disadvantage has grown into a more formal internship – a twelve-week course offering holistic training in everything from food preparation skills to sustainable supply chains and growing practices, in order to set young people up to apply for work in the hospitality sector.
Beneath the formalities there has always been a Spirit-motivated desire to form real, honest and mutual connection – connection that in turn has led to young people reaching out to their communities, their surroundings and their maker.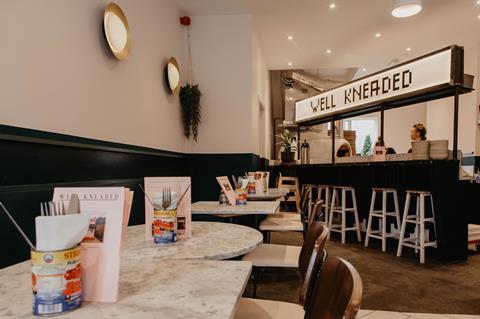 Not only are we connected to one another, but also, intrinsically, to creation. Our interaction with the earth – through regenerative, restorative growing techniques – has become central to our business. During lockdown, we bought a mill that enabled us to partner with a farm growing ancient grains. These grains encourage biodiversity and healthy soil with their long root systems. We buy these grains and mill them in-house to add nutrition to stronger, organic, white flour that we use to make the sourdough for our pizza bases. Then normal folk, living in London, come and eat our pizza and they are drawn into this story of connection.
Knowing my calling
Looking back, perhaps I could have been more strategic; there are so many ways you can be part of fighting the injustice I witnessed on that estate all those years ago. But I was restless and impatient for change, and I know now that this was my calling – God's Spirit compelling me to respond. I fasted, prayed and wrestled with God over the vision; I had to know where he was and how I could be a part of bringing heaven to earth. He didn't give me the big picture, but rather the impetus and drive to step out in faith.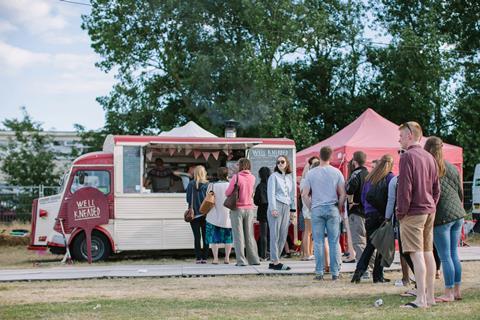 People talk about being wise, but then wisdom somehow gets exchanged for what's sensible, which is different from godly wisdom. It can feel like a fine line to discern at times, but throughout the journey of Well Kneaded we've endeavoured to seek God's wisdom; carefully stewarding all he's given us, while being willing to take risks where the Spirit has prompted. The last ten years have been full of twists and turns, and far from comfortable, but so fruitful. I would not, and could not, be anywhere else than where God is asking me to be.
Well Kneaded is offering 20% off pizza at their south London restaurant for Woman Alive readers (excluding Friday 6-9pm). Please book ahead, and take a copy of this magazine with you. Offer is for up to four people seated in the restaurant.
Well Kneaded is at 414 Garratt Lane, London SW18 4HW. To look at the menu and make reservations visit WellKneadedFood.com
Well Kneaded is looking for a volunteer financial director one day a week for six momths to help with transition. Are you a retired accountant that wants to give your time to kingdom work? If so, please email: bridget@wellkneaded.com